Iraq Crisis: Cameron Warns of ISIS Militants' Threat on 'Streets of Britain'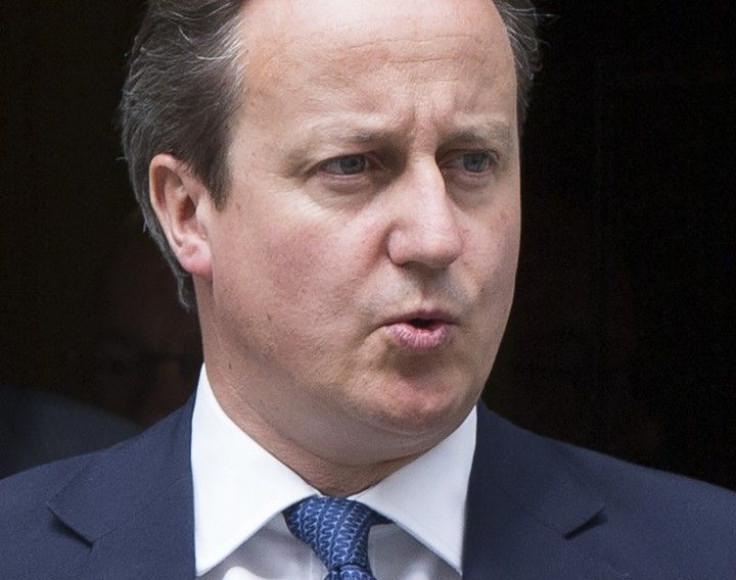 David Cameron has warned Islamic State Sunni militants, who are presently ravaging Iraq, could grow bolder and pose a direct threat to the U.K.
The prime minister, in a column headed "Isis Poses a Direct and Deadly Threat to Britain" in the Sunday Telegraph, argues it is not enough to supply humanitarian aid to the suffering people in Iraq, but the security operations against the Sunni insurgents must also be stepped up.
"True security will only be achieved if we use all our resources -- aid, diplomacy, our military prowess -- to help bring about a more stable world."
"If we do not act to stem the onslaught of this exceptionally dangerous terrorist movement, it will only grow stronger until it can target us on the streets of Britain."
Following the establishment of an Islamic Caliphate spanning Iraq and Syria, Cameron warns the advancing militants could gobble up more territories.
"Even today it has the ancient city of Aleppo firmly within its sights. And it boasts of its designs on Jordan and Lebanon, and right up to the Turkish border. If it succeeds, we would be facing a terrorist state on the shores of the Mediterranean and bordering a Nato member."
Cameron's assessment comes at a time when the Church of England has criticized the Tory administration for lack of a coherent policy to tackle growing Islamist extremism.
In a letter to Cameron, the Bishop of Leeds the Right Rev. Nicholas Baines expressed his concern over the handling of the crisis and the persecution of Christians in Iraq.
Baines's letter, which is also backed by the Archbishop of Canterbury, and "many" clergy members, was published on his website.
He writes: "Behind this question is the serious concern that we do not seem to have a coherent or comprehensive approach to Islamist extremism as it is developing across the globe."
This article is copyrighted by IBTimes.co.uk, the
business news
leader
FOLLOW MORE IBT NEWS ON THE BELOW CHANNELS