Iraq Gets World Bank Funding To Rebuild War-Struck Regions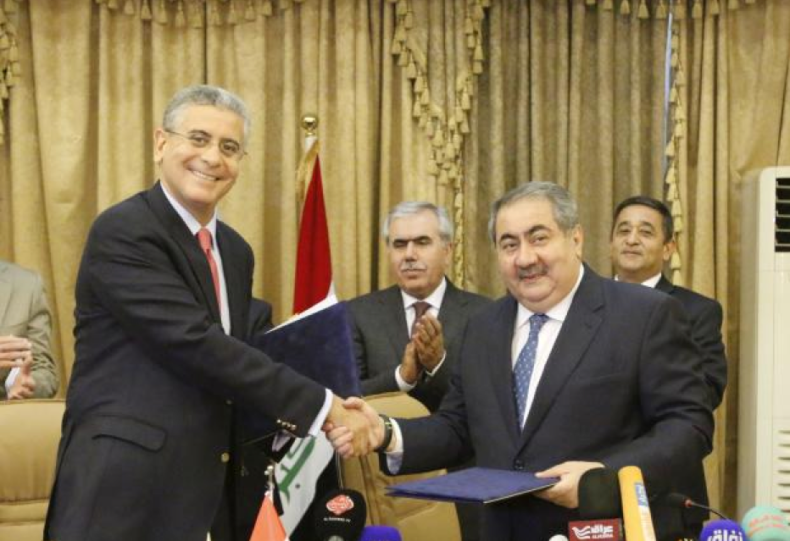 BAGHDAD -- Iraq and the World Bank signed a $350 million loan agreement Sunday to fund emergency reconstruction in towns recaptured from Islamic State group militants, a deal Baghdad said marked the first international help to rebuild areas devastated by war. Finance Minister Hoshiyar Zebari said about one-third of the money would go toward repairing roads and bridges, with a similar amount allocated to restoring electricity networks, water and sewage.
Iraq faces a budget deficit of as much as $20 billion this year as it grapples with low oil revenue and the high cost of war with Islamic State group insurgents. The militants hold much of northern and western Iraq, but have been driven out of parts of Diyala and Salahuddin provinces north of Baghdad by Shiite militia, Kurdish peshmerga and Iraqi security forces, backed by U.S.-led airstrikes.
The extensive damage from those battles has left the Iraqi government, whose revenue has been battered by the halving in world oil prices, appealing for international help.
"This is the first direct tangible assistance for the reconstruction and stabilization efforts by the government to normalize life in the areas liberated from ISIS," Zebari said at a signing ceremony in Baghdad, referring to the Islamic State group. He said Sunday's deal granted Iraq a 15-year loan at around 1 percent interest, with a five-year grace period.
Iraq has also received pledges of financial support for a government reconstruction fund from the U.S., the European Union, Japan and individual European countries, Zebari said, but Sunday's loan was the first to materialize.
Iraq's Worst Crisis
Iraqi forces recaptured Tikrit, hometown of former leader Saddam Hussein, three months ago, in the biggest gain by government forces since Islamic State group fighters swept through northern Iraq in June 2014. But extensive damage and leftover bombs, as well as Sunni residents' fear of retribution from mainly Shiite fighters who retook Tikrit, mean only 4,000 families have returned.
A World Bank loan document said there was a need to restore basic services quickly and to show that the "state is re-establishing its presence and credibility." Iraq was "possibly going through the worst and most dangerous challenge to its territorial integrity, economic sustainability and human development capacity," it said.
The World Bank is also preparing a separate $1 billion loan to help Baghdad deal with its budget deficit.
Bank officials say the program, awaiting approval by the bank's board, aims to improve energy efficiency, reform state-owned enterprises and improve the efficiency of budget spending.
"We would like to be as fast with this budget support as we have been with the investment operation," said Ferid Belhaj, the bank's Middle East director. "We are looking forward to finalizing the process by … September or October."
A third tranche of assistance of $355 million, aimed at improving road networks including links to the southern port of Umm Qasr, was approved by the World Bank in December 2013, but was ratified by Iraq's new parliament only in March.
(Reporting by Dominic Evans; Editing by Gareth Jones)
© Copyright Thomson Reuters 2022. All rights reserved.