Iraqi Army Needs 'Months' Of Training To Sustain Ground Operations Against Islamic State Group: US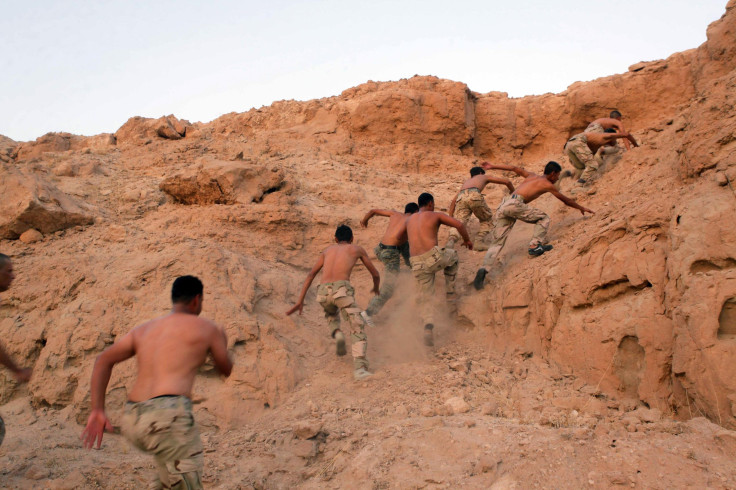 American military officials said on Thursday that the Iraqi army would need to undergo "months" of training before they are ready for a sustained ground offensive against the Islamic State group, according to media reports. The statements, which were reportedly made during a press briefing by the United States Central Command, or CENTCOM, came amid significant gains made by the Islamic State group in the western Iraqi province of Anbar.
"We're trying to train them initially to be able to defend their towns and villages," a CENTCOM official reportedly said, adding that training Iraqi army personnel to launch ground operations against ISIS would require much longer. "It's not imminent. But we don't see that that's a years-long effort to get them to a place to where they can be able to go on a sustained counter-offensive," the official said.
On Thursday, Chuck Hagel, the U.S. Secretary of Defense, also spoke to Iraqi Defense Minister Khaled al-Obeidi and reportedly discussed ways to "train, equip and prepare" Iraqi forces for ground operations against ISIS.
The Iraqi army, which was trained by the U.S. before its pullout from the country in December 2011, has since been plagued by sectarian divisions within its ranks. According to media reports, four units of the army were killed when militants of the Islamic State group attacked Mosul in June, allowing militants to grab large swaths of territory in the region. Many more reportedly fled the advance, leaving their tanks, arms and other equipment, which later fell into the hands of ISIS.
Mosul, which is home to the country's largest dam, was later retaken in August by Iraqi Kurdish forces assisted by U.S. airstrikes.
Meanwhile, the U.S. National Security Council said on Thursday that government officials were investigating reports of chlorine gas being used by ISIS against Iraqi security forces in September, according to media reports.
"We are aware of the reports but cannot confirm details and are seeking additional information," Alistair Baskey, a spokesperson for the council, reportedly said. "The use of chlorine as a chemical weapon is an abhorrent act. These recent allegations underscore the importance of our work to eliminate chemical weapons in this volatile region."
© Copyright IBTimes 2023. All rights reserved.