Iraqi Security Forces In Baghdad Set Up New Mobile Checkpoints To Prevent Car Bomb Attacks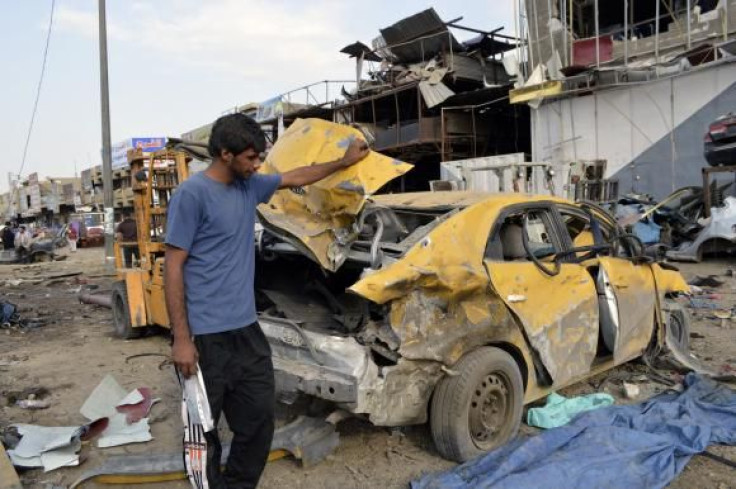 A growing wave of car bomb attacks in Baghdad has killed hundreds of people in the last three weeks, and Iraqi police are looking for new ways to keep residents of Baghdad safe. Their answer: more mobile checkpoints.
In 2013, there were more than 250 fixed checkpoints in Baghdad and hundreds of other smaller, mobile ones. In total, there are about 1,000 checkpoints in the city. The mobile checkpoints, which each consist of a few dozen armed men, have been set up in neighborhoods across Baghdad, even in those that have not suffered attacks. The increased presence on the streets is an attempt by the Iraqi security forces to detect cars packed with bombs.
Shiite militias supported by the Iraqi government have circled Baghdad to keep ISIS extremists from entering the city limits. Unable to take Baghdad by frontal assault, with advancing fighters supported by tanks, the Sunni militant group has begun waging a new urban warfare with car and suicide bomb attacks.
More than 500 people have been killed in Iraq in car and suicide bombings since the beginning of October, with an uptick beginning in early September, according to Iraq Body Count, a monitoring group tracking civilian deaths. (A report by the Soufan Group, a private intelligence provider, found that 80 percent of the suicide attacks in Iraq between September and mid-October were committed by foreign fighters). Most of those attacks occurred in Baghdad and are the work of Islamic State militants.
But the increased checkpoints in Baghdad might not be enough to deter the attackers. The checkpoints themselves are often targets of car bomb attacks. With more and more checkpoints forming across the city, security forces are now at greater risk of being targeted.
Not only are security officials at greater risk, but civilians are as well. A 2010 Al Jazeera report found that more than 700 people, including women and children, were killed in Iraq for coming too close to checkpoints.
© Copyright IBTimes 2023. All rights reserved.
FOLLOW MORE IBT NEWS ON THE BELOW CHANNELS