Iraqi Kurdish Peshmerga Drive Islamic State From Mount Sinjar; Hundreds Of Trapped Yazidis Liberated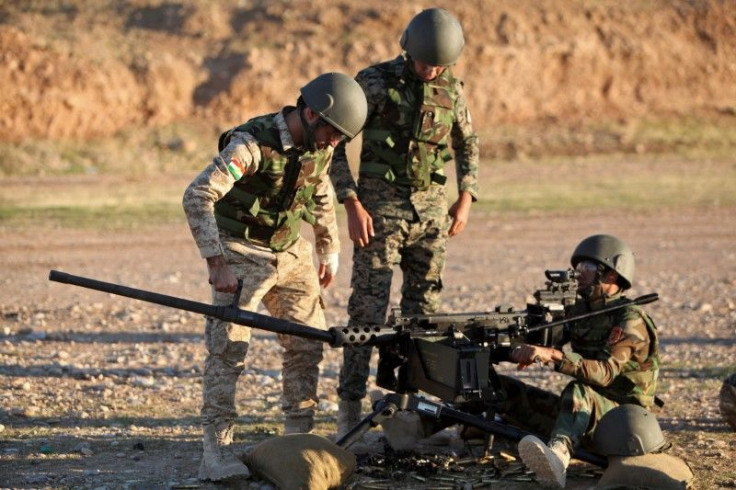 Kurdish peshmerga forces opened a path Thursday to northwestern Iraq's Mount Sinjar, took control of a "vast area" and liberated hundreds of people who have been surrounded by the Islamic State group on the mountain since August, according to Reuters. The victory is part of a massive peshmerga offensive aimed at taking back large swaths of land along the Iraq-Syria border captured by the Islamic State (also known as ISIS) this year.
"Now a corridor is open and hopefully the rest of the region will be freed from Islamic State," said Misrour Barzani, chancellor of the Kurdistan Region Security Council in Iraq. "All those Yazidis that were trapped on the mountain are now free."
There were around 8,000 peshmerga forces involved in the offensive and they captured around 270 square miles of territory, according to Agence France-Presse. A peshmerga commander involved in the operation said many Yazidis will be evacuated in the coming days and that there were still isolated Islamic State units to drive off or destroy.
The Islamic State's blitzkrieg seizure of the region in the summer prompted the U.S. to begin airstrikes against the extremist group, as images of elderly and young Yazidis flooded news reports. Yazidis are a Kurdish-speaking but culturally and religiously unique group that has been persecuted throughout Iraq's recent history.
Tens of thousands were trapped on Sinjar in August, but many were rescued in around-the-clock peshmerga airlifts. Thousands were summarily executed or killed fighting the Islamic State. The Sunni Muslim extremists consider the Yazidis' unique religion, with roots in pre-Islamic beliefs, was justification for the executions.
A U.S.-led coalition of Western and Arab states is assisting peshmerga forces in Zumar and Sinjar with nearly continuous airstrikes against Islamic State positions, according to the Guardian. Canadian warplanes took part, and in total 61 missions were flown by coalition aircraft between Monday and Wednesday, or an average of just over one every hour.
© Copyright IBTimes 2022. All rights reserved.
FOLLOW MORE IBT NEWS ON THE BELOW CHANNELS