Iraqi Officials: ISIS Has 'Vicious Plans' For Hundreds Of Kidnapped Yazidi Women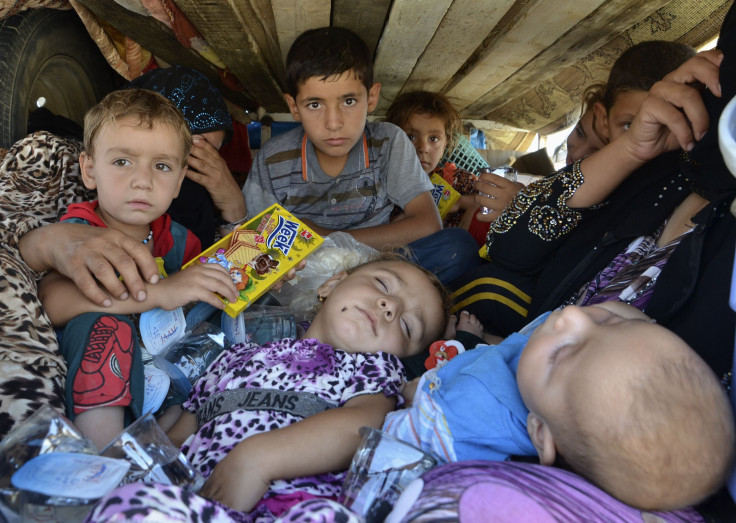 The Islamic State of Iraq and Syria, now known as the Islamic State, has taken hundreds of Yazidi women captive, according to a spokesman for the Iraqi Human Rights Ministry. The official added that the Sunni militants have "vicious plans" for the women, all of whom are under the age of 35.
"We think that these women are going to be used in demeaning ways by those terrorists to satisfy their animalistic urges in a way that contradicts all the human and Islamic values," spokesman Kamil Amin told the Associated Press on Friday.
A U.S. official confirmed to the AP that it was aware of the kidnappings and that women were generally sold or married off to insurgents.
Since the Sunni insurgents have seized multiple towns in northern Iraq, about 50,000 people belonging to the religious minority have had to flee for their lives, according to U.N. figures. Thousands have taken refuge in the Iraqi mountains without food, water or shelter, and at least 40 children have already died due to "displacement and dehydration."
The International Rescue Committee is "providing emergency medical care for some 4,000 dehydrated Yazidis, mostly women and children, who have survived without food and water for up to six days without food or water," the group said Friday.
The impending "genocide," as the White House put it, prompted President Barack Obama to authorize targeted airstrikes on ISIS strongholds Thursday night. The president did not specify an end date for the strikes, and as of Friday afternoon they were continuing.
© Copyright IBTimes 2022. All rights reserved.
FOLLOW MORE IBT NEWS ON THE BELOW CHANNELS