Ireland Introduces Tougher Anti-Terror Laws To Fight Against Returning ISIS Jihadis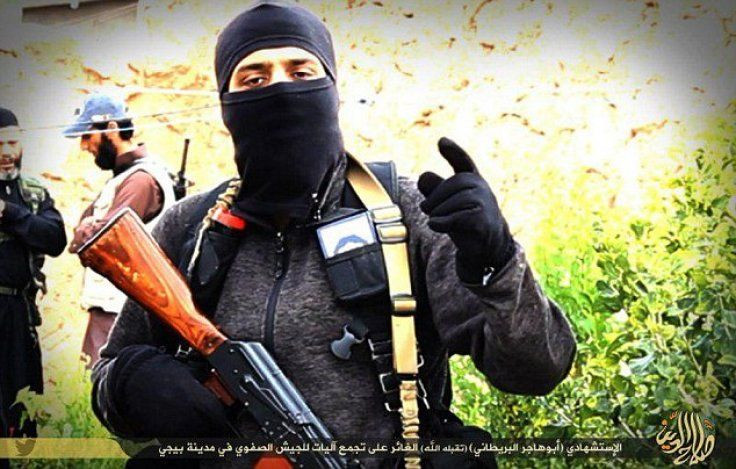 New anti-terror legislation in the Republic of Ireland will include 10-year prison sentences for anybody found guilty of promoting terrorism. The measures are designed to deal with the perceived threat from fighters returning from conflicts in the Middle East.
A surprisingly high proportion of Irish Muslims have travelled to Syria: one in 1,500 Irish Muslims travelled to the country, compared to only one in 5,000 in the U.K.
However, Irish Muslims number no more than 1 percent of the country's population, and few of them are believed to present a threat on their return. Ireland and Finland are the European states with the largest proportion of combatants.
One returnee is Housam Najjair, a Libyan-Irish man from Dublin, who has fought in both Libya and Syria. In an interview with Arabic publication Al-Monitor, he said he had not experienced problems on his return.
"When I returned to Ireland the authorities here realized who and what I represent. I'm not extreme in any of my beliefs or ways, I believe in the middle road in everything in life and I think they gathered that fact very soon when profiling me."
He added "being born and reared here I know my Irish half's history is steeped in revolution and nearly a decade ago we had gone through a similar process which has proven to them that revolution is a necessity to gain one's independence and sovereignty."
Spokespeople for the Irish Muslim community question the existence of terrorist jihadists in Ireland, although they do accept that there is potential for recruitment by extremists.
"You cannot predict what your kids or grandchildren will think tomorrow," said Hussein Buhidma, from the Irish Association of Muslims, in an interview with Sky News.
The new anti-terror measures have been passed by Dublin's upper house. They will introduce 10-year prison sentences for recruiting, training and promoting terrorism.
Irish Justice Minister Frances Fitzgerald said: "We've seen what's happened in France recently and in Belgium and in other European countries.
"There are thousands of young men and some women who are going to become foreign fighters and obviously there's a huge risk when they return of being radicalized and posing a danger."
The new laws are the most severe in modern Irish history, exceeding the measures in place during the Troubles, prior to the Good Friday Agreement in 1998. To date there have been no terrorist attacks in Ireland associated with Islamic extremists.
While the new measures might appear draconian, they appear to be aimed at bringing the country's anti-terror laws in line with other EU states. Irish Minister for Foreign Affairs Charlie Flanagan discussed the statute guidelines with other EU foreign ministers in Brussels prior to their enactment.
This article is copyrighted by IBTimes.co.uk, the
business news
leader
FOLLOW MORE IBT NEWS ON THE BELOW CHANNELS