Ireland's Fine Gael, Fianna Fail Parties To Meet For Talks On Minority Government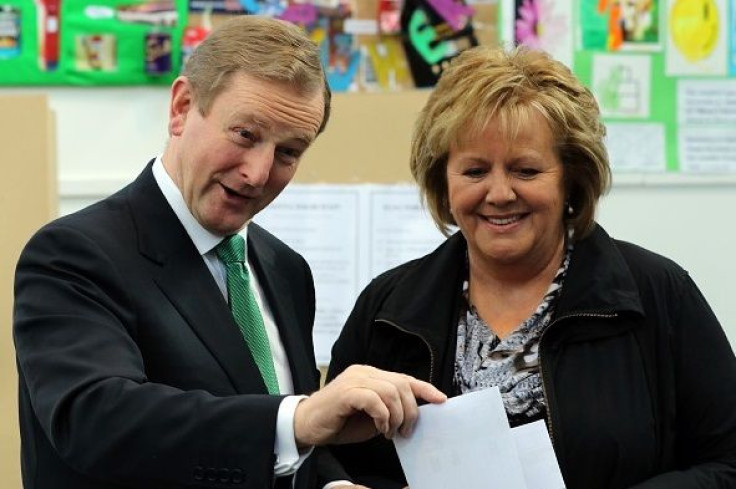 Ireland's two largest political parties have agreed to meet early next week for talks on how one might support the other to form a minority government and avoid a second general election.
The smaller of the two, Fianna Fail, on Thursday rejected an offer from the Fine Gael party of acting prime minister Enda Kenny for a grand coalition between the historical center-right rivals.
That leaves a minority government, in which one party abstains in key parliamentary votes to allow the other party to govern, as the only realistic way to avoid a repeat of the Feb. 26 general election.
But both sides say the details of any such agreement would be crucial in determining its viability.
The two parties on Saturday published a statement saying the talks would "discuss how a viable minority government would work."
Parliament is due to sit on Thursday to attempt for the third time to elect a new prime minister.
Kenny's Fine Gael would be the heavy favorite to lead a minority government as it has 50 seats to Fianna Fail's 43 in the 158-seat chamber. But both would need the support of independent deputies and Fianna Fail could theoretically edge ahead if it secures enough of them.
© Copyright Thomson Reuters 2023. All rights reserved.