IRS Scandal: Lois Lerner Asserts Innocence Then Pleads The Fifth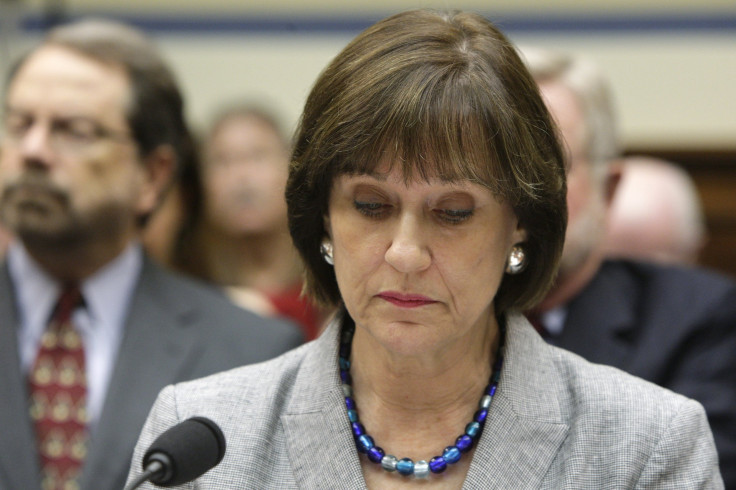 Lois Lerner, head of the IRS tax-exempt organizations division, on Wednesday told lawmakers that she is innocent of any wrongdoing while overseeing the processing of tax-exempt applications for conservative groups.
"I have not done anything wrong," Lerner said in an opening statement to the House Oversight and Government Reform Committee. "I have not broken any laws. I have not violated any IRS rules or regulations and I have not provided false information to this or any other congressional committee."
Lerner's lawyer made her intention to invoke the Fifth Amendment known to lawmakers yesterday. She has been subpoenaed to attend the hearing. However, Lerner said there may be some out there who may believe that in her pleading the fifth she may be guilty of wrongdoing. However, she said the Fifth Amendment protects innocent individuals and that is what she is doing.
Lerner triggered the scandal on May 10 when she gave a preemptive apology at a conference. It was there she revealed that the revenue agency subjected conservatives groups to heightened scrutiny. Lerner explained that low-level employees at the IRS's Cincinnati, Ohio, office singled out applications that had the words "tea party" or "patriot" in their names.
Those employees were also given "be on the lookout" orders for conservative organizations with specific kinds of missions and ideologies such as teaching about the U.S. Constitution and limiting/expanding government. The mistreatment took place between 2010 and 2012.
Lerner is a 62-year-old lawyer who joined the agency in 2001. She is yet to testify at any of these hearings, as this is the first time she's appearing at one. However, lawmakers in both the House and the Senate have already brought in former IRS commissioners Douglas Shulman, under whose watch the inappropriate actions took place, and Steven Miller, who was asked to resign in the immediate aftermath of Lerner's admission.
Both the Treasury inspector general and other IRS officials have said no criminal wrongdoing has taken place. However, the Justice Department is conducting a criminal investigation.
Lerner's name has been a fixture at all the hearings held since her big revelation. Lawmakers have been waiting to hear from her. However, in pleading the Fifth, Lerner is refusing to say anything that may incriminate her.
"This committee will not stop its investigation until we know the IRS is fixed," Rep. Darrell Issa, chairman of the House Oversight and Government Reform Committee, said.
© Copyright IBTimes 2023. All rights reserved.