IRS 'Star Trek' Video: Top Official Apologizes For Parody Training Spoof Video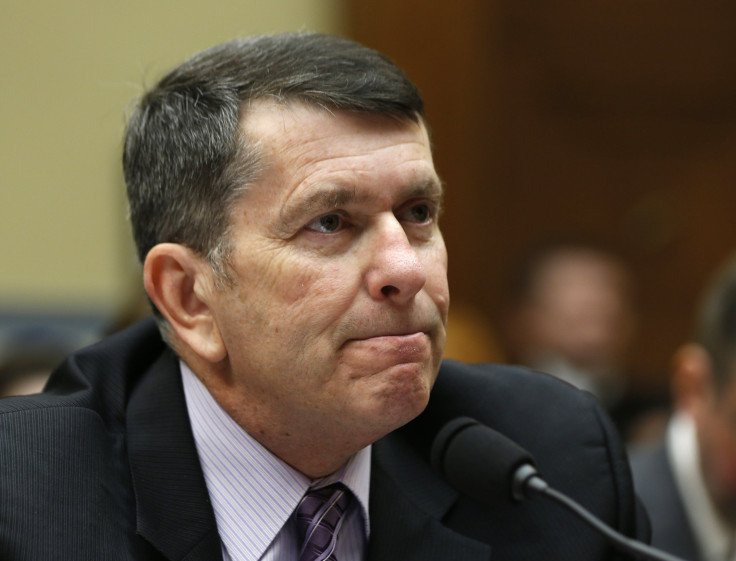 Faris Fink, a top official at the U.S. Internal Revenue Service, on Thursday apologized to lawmakers for, among other things, a "Star Trek" spoof video, which cost more than $50,000 to produce.
"It's embarrassing. I apologize," Fink, who played the character Spock in the "Star Trek" parody that included a tax-themed skit, said on Thursday. "I regret the fact that they were made."
The apology came as lawmakers criticized the IRS during a House oversight meeting for spending millions of taxpayer dollars on lavish conferences and related training videos. Reports indicate that the IRS blew through $50 million on conferences between 2010 and 2012, including having spent more than $4 million on a single California conference in 2010.
"Not only does the IRS take your money, not give you proper answers, but then, when it comes to tens of millions of dollars, use it in a way that is, at best, maliciously self-indulgent," Rep. Darrell Issa, R-Calif., chairman of the House Oversight and Government Reform Committee, said during the meeting.
Democratic Rep. Elijah Cummings, of Maryland also slammed the agency for spending absurd amounts of money on "ridiculous" training videos, including the "Star Trek" parody. Cummings noted that's more than many families make in a year.
Furthermore, it was revealed in the IG report that Fink stayed in a room that normally cost $1,499 per night. A total of 132 IRS officials received room upgrades at the conference. The tax agency paid a flat daily fee of $135 per hotel room, the report said, but the upgrades were part of a package deal that added to the overall cost of the conference.
The training conference in Anaheim was held for 2,609 managers in the IRS's small business and self-employed division.
© Copyright IBTimes 2022. All rights reserved.
FOLLOW MORE IBT NEWS ON THE BELOW CHANNELS