ISIS, Al Qaeda In Africa: US Commander Warns Of Collaboration Between AQIM And Islamic State Group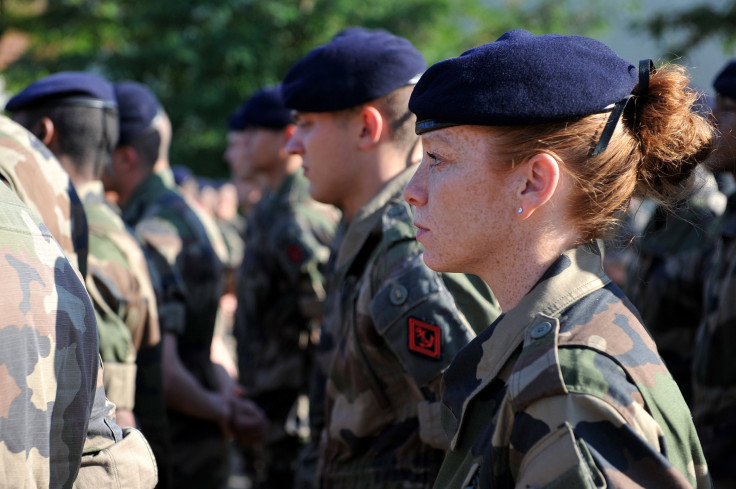 Hundreds of soldiers from dozens of countries in Africa, North America and Europe have assembled in Senegal for the next three weeks for a U.S.-led counterterrorism training program at what army chiefs are calling a crucial point in history for the African continent. Terrorist organizations linked to al Qaeda and the Islamic State group, or ISIS, are flourishing across North Africa and the arid Sahel region.
"Now, even more than the past, the increase of terrorism is a major concern to all of our countries," Senegalese army chief of staff Brig. Gen. Amadou Kane said in a statement.
Unlike al Qaeda and ISIS in the Middle East, some of the Africa branches reportedly are working together. As the annual "Flintlock" exercises kicked off in Thiès, Senegal, a U.S. commander told reporters Monday there are mounting signs of collaboration between Islamic militant groups in the region. Shared interests, porous borders and a widening security vacuum is allowing some of these organizations to form loose partnerships, terrorism experts said, but their ideological differences and the vastness of the region will ultimately prevent them from uniting.
"These groups have shown themselves to be extremely resourceful in collaborating and getting messages to each other," said Robin Simcox, the Margaret Thatcher fellow focusing on counterterrorism at the Heritage Foundation conservative think tank in Washington. "But there's not going to be some Islamic super group that emerges."
Brig. Gen. Donald Bolduc, U.S. commander for special operations for Command Africa, said increased collaboration among militant groups in recent years has allowed them to strengthen in size and force in North Africa and the Sahel, a semi-arid belt that spans from Senegal to Eritrea. ISIS has deepened its foothold in Libya, Boko Haram has become more deadly in the Lake Chad region and al Qaeda in the Islamic Maghreb, or AQIM, is committing asymmetrical attacks against urban infrastructure, he said.
"We have watched that collaboration manifest itself," Bolduc told reporters in Thiès. "We know in Libya that they (AQIM and ISIS) are working more closely together. It's more than just influence; they (AQIM) are really taking direction from them."
Islamic Militant Groups in North Africa and the Sahel
A number of Islamic militant groups thrive across North Africa and the Sahel, and their links to al Qaeda and ISIS are becoming more intertwined. Five main groups — Ansar Dine, al-Mourabitoun, AQIM, MNLA and MUJAO — occupy swaths of territory in northern Mali, a landlocked West African country. Al-Mourabitoun and MUJAO, or Movement for Unity and Jihad in West Africa, are splinter groups of AQIM. Ansar Dine is also suspected of having ties with the region's al Qaeda-affiliate.
Additionally, AQIM operates in northern Algeria while a splinter group called Jund al-Khilafah, which swore its loyalty to ISIS in 2014, is based in the country's mountainous east-central region. Boko Haram, which pledged allegiance to ISIS in 2015, is based in northeast Nigeria and is also devastating the greater Lake Chad region where the borders of Nigeria, Niger, Chad and Cameroon meet. Meanwhile, Ansaru, a splinter group of Boko Haram, operates in north-central Nigeria. And in Libya, ISIS has solidified its foothold by exploiting a power vacuum in the North African nation and capturing the coastal city of Sirte. The Islamic State group also has a presence in Egypt's Sinai Peninsula where members of Ansar Bait al-Maqdis took an oath of allegiance to ISIS leader Abu Bakr al-Baghdadi and formed the Sinai Province militant group in 2014.
Because many of these groups are affiliated, cooperation among them is not entirely new but it may be increasing, terrorism experts said. Before swearing loyalty to ISIS, Boko Haram members were training in the Sahel alongside AQIM from around 2006 to 2013. Now Boko Haram is seeking ways to cooperate with other ISIS-affiliated militants further north to expand beyond the borders of Nigeria. Dozens of Boko Haram fighters reportedly have traveled from northeast Nigeria to join ISIS on the battlefield in Libya this year. However, the immense distance between the countries and a lack of resources have prevented the two from establishing firm operational links.
"What is in place is a firm ideological relationship with a deep desire for a tactical relationship, but I have not seen this physically play out at the ground level yet in Nigeria," said Zacharias Pieri, a specialist on Islamic movements and research fellow at the University of South Florida's Global Initiative on Civil Society and Conflict in Tampa. "But the desire is there."
AQIM militants based in Algeria have shared training and resources with its members operating in northern Mali. The al Qaeda branch has also coordinated with its splinter organizations, Al-Mourabitoun and MUJAO, as well as Ansar Dine in northern Mali, terrorism experts said.
A continued lack of governance and border security in these vast pockets across North Africa and the arid Sahel have allowed militant groups to move and act freely with little interference. In the past year, Boko Haram has ramped up attacks beyond Nigeria's northeast border into neighboring Niger, Chad and Cameroon. AQIM fighters recently claimed responsibility for an attack that left 30 people dead last month in the capital of Burkina Faso, which borders southern Mali and Niger. As these regions become more volatile, the worsening security vacuum has also allowed for increased competition between groups.
"The interconnection is much more a product of the last couple years-worth of bad security outcomes in the region," said Brandon Kendhammer, an assistant professor of political science at Ohio University, who has lived and conducted research on conflict in West Africa. "If you leave a vacuum open long enough, it won't be surprising if things start to slip out."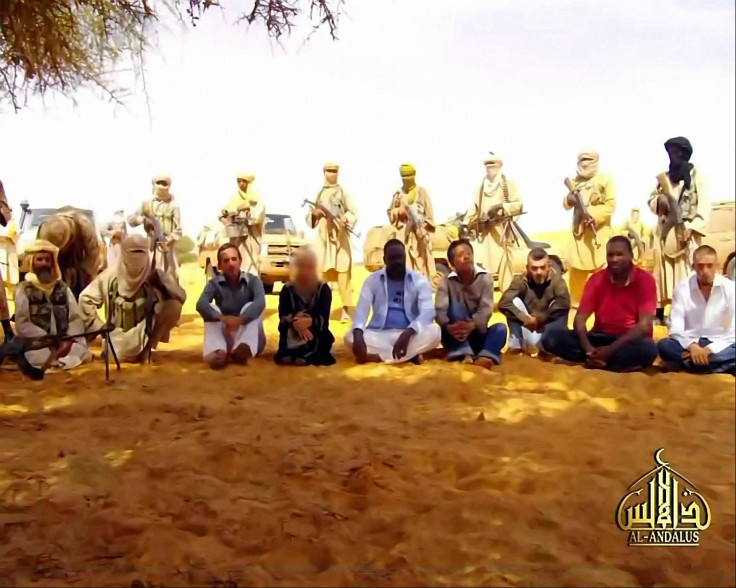 Still, AQIM has shown distaste for the Islamic State group. In a statement posted on social media in July 2014, the branch blasted ISIS's presence in Libya and the organization's "general command," which should "stop shedding the blood of Muslims and … return to their senses and mind," according to a translation from SITE Intelligence Group, which tracks jihadi websites.
ISIS began as an offshoot of al Qaeda in Iraq more than a decade ago and rebranded itself as ISIS in 2006. Now, the Sunni militant group controls swaths of territory in the Middle East, stretching from northern Syria to central Iraq, and its former allies have disowned it. Al Qaeda formally announced its separation from the Islamic State group in February 2014 after months of feuding. A statement by al Qaeda general command declared ISIS "is not a branch of the al Qaeda group ... does not have an organizational relationship with it, and [al Qaeda] is not the group responsible for their actions."
That's why terrorism experts were surprised by the U.S. commander's statement that AQIM was working closely with ISIS in Libya. It would be the first time affiliates of the two terrorist organizations were collaborating in the same area. Al Qaeda and ISIS have a shared goal of establishing an Islamic caliphate ruled by a strict version of Sharia and they have a common enemy: the West and its allies. But they are locked in competition for resources, recruits and operational spaces. There are also fundamental differences between the two groups.
Al Qaeda leadership views establishing a caliphate as a longer-term project and sees implementation of Sharia law as a slow process in contrast to ISIS and its affiliates, which have declared caliphates quickly. Al Qaeda is more focused on carrying out spectacular assaults, like the Sept. 11, 2001, terrorist attacks in the United States, rather than seizing territory. The group has traditionally relied on donor funding while ISIS is more dependent on illicit activities such as selling oil on the black market. ISIS is also more brutal than al Qaeda and it uses extreme violence to attract attention and recruit followers, a tactic al Qaeda has shunned.
"There's obviously shared interests and a shared enemy between the two groups, but there's also this animosity," said Simcox, who specializes in al Qaeda terrorism. "It would be a surprise to me that AQIM and ISIS were working very closely."
While it's possible that strategic alliances are in fact emerging among the African branches of ISIS and al Qaeda, terrorism experts said these partnerships are likely temporary. The vastness of the region will prevent a potential alliance between AQIM and ISIS in Libya from expanding to affiliates further south, and their discrepancies on ideology and tactics would ultimately divide them.
"I don't see this lasting in the long term," said Pieri, who researches Boko Haram, ISIS and al Qaeda. "Irrespective of whether the groups increase their collaborative efforts, there is a big problem looming in the Sahel region of Africa."
© Copyright IBTimes 2023. All rights reserved.