ISIS In America: What The Texas Shooting Means For American Muslims And Future Islamic State Attacks In The US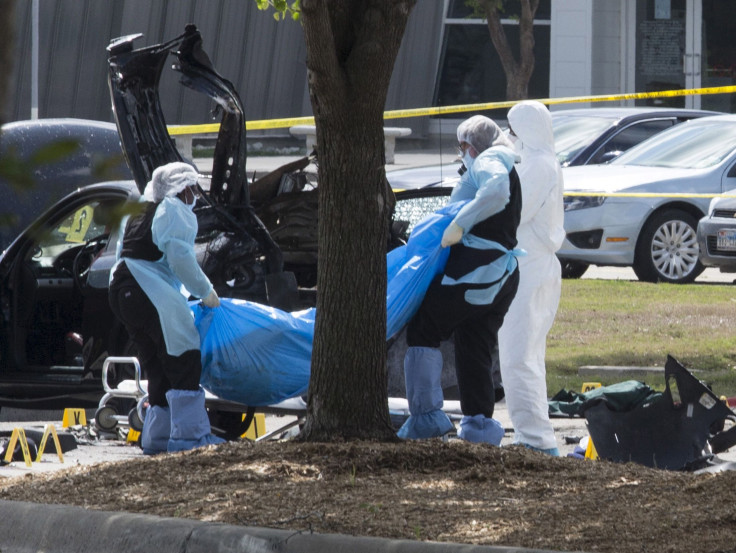 The Islamic State group warned of more attacks to come on American soil just days after claiming responsibility for a shooting in a Dallas suburb outside an event that was characterized as anti-Muslim. The official radio channel for the terror group referred to the pair of gunmen as "brothers," and the Obama administration Tuesday called the shooting "an attempted terrorist attack." But terrorism and national security experts said the assailants were merely Islamic State aspirants -- not trained jihadists -- and the U.S. can expect more of these ISIS-inspired attacks at home.
"The only difference between a terrorist wannabe and a terrorist is actually terrorism," said Tim Clemente, a retired FBI counterterrorism agent. "This is what it takes to become a terrorist. All it takes is doing that act and getting your name connected to a group."
The shooting in Texas was foiled Sunday evening, but it won't be the last attempt in the U.S. by ISIS hopefuls, according to experts, even though there was no evidence to suggest the gunmen received training or operational support from the Middle East group. But the fact that ISIS still laid claim to the attack has fueled fears among Americans that the terror organization has successfully radicalized young men in the U.S. without first sending them abroad. And these concerns leave many Muslims in America in an increasingly tough predicament.
"They're poorly executed attempts to do something to prove themselves," Clemente said of the amateur jihadists in the U.S. who are seeking ISIS membership but are unable to travel to Syria or carry out large-scale attacks at home. They could see opportunities for deadly attacks on soft targets, he said, such as malls, movie theaters and community centers. "These will continue and will never abate. We're not anywhere near seeing an end to this."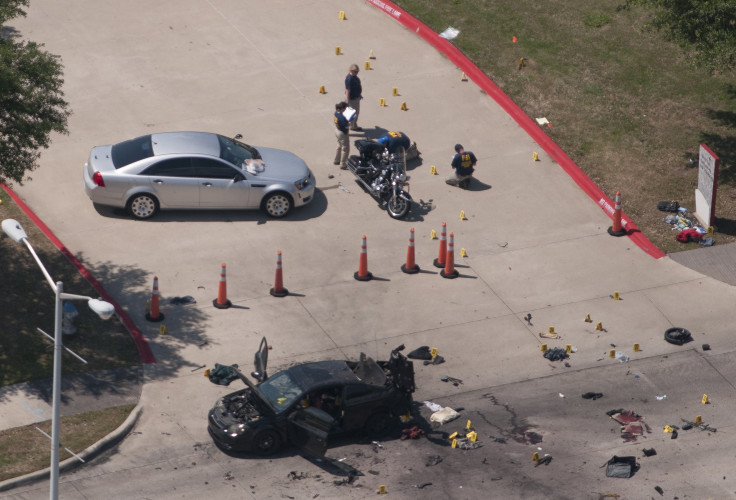 Moments before Sunday night's shooting, Elton Simpson posted on Twitter that he and Nadir Soofi had pledged allegiance to ISIS. The tweet also included the hashtag #texasattack saying, "May Allah accept us as mujahideen," or warriors for the faith. The two assailants, fully equipped with body armor and assault rifles, drove to a conference center in Garland, Texas, where a cartoon contest featuring depictions of the Prophet Muhammad and a $10,000 prize for the best caricature was taking place. Among Muslims, depicting the Islamic prophet in any pictorial form is considered blasphemous and sacrilegious. The gunmen opened fire outside the building, hitting a security guard in the ankle, before police shot back and killed them.
Although ISIS took responsibility for Sunday's attack, U.S. officials are still investigating whether the shooting really had any link to international terrorism. ISIS is not yet capable of launching a large attack on the West as al Qaeda did on Sept. 11, 2001, experts said. But the Syria-based militant group is using the Internet and social media to spread its influence and propaganda worldwide in an effort to motivate attacks on Westerners.
"ISIS is calling on people to attack in its name," said Michael Boyle, an associate professor of political science at La Salle University in Philadelphia whose research includes political violence and terrorism. "This may ultimately be the first attack we've seen from ISIS in the U.S."
These lone wolf-style attacks are simple to execute and difficult to thwart, experts said. The attacks typically involve one or two people who support a certain ideology but have no direct links to an organization, which means the attackers are often flying under the radar of security officials. Simpson, 30, had been identified by the FBI as a jihadist terrorism suspect. But his fellow gunman Soofi, 34, was largely unknown to federal law enforcement, the New York Times reported.
"This is the way that ISIS is hoping to generate terrorist attacks against the U.S.," said Max Abrahms, an expert on terrorism from Northeastern University in Boston. "Lone wolves have both the intent and the capability to continue mounting operations like this."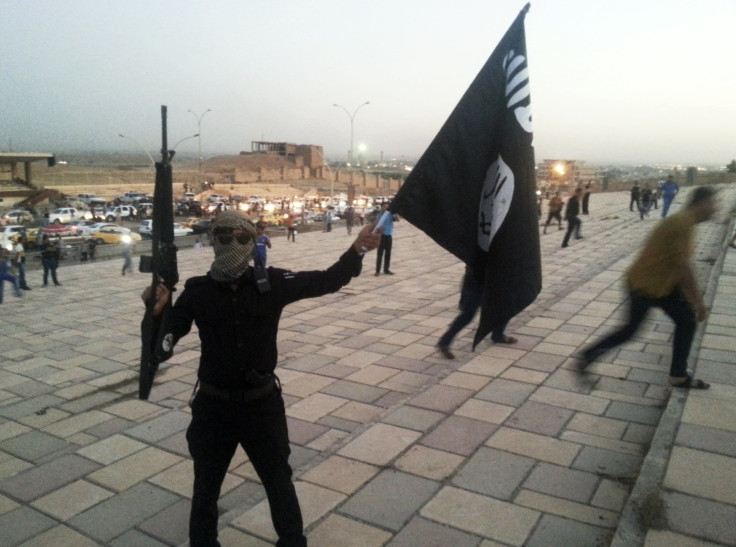 Sunday's attack in Texas has already incited backlash against the Muslim community. Two men ambushed a Muslim worshipper outside a mosque in Texas on Monday after nighttime prayer. They knocked him down and started kicking and hitting him, until other worshippers came to his aide, the Dallas Morning News reported.
"Unfortunately, human history shows us that hatred breeds more hatred and extremism leads to more extremism," said Ibrahim Hooper of the Council on American-Islamic Relations in Washington. "These things typically happen after an incident like we saw in Texas, and it's just something we have to deal with."
Part of curbing extremism on both sides is educating people about the Islamic faith. Prejudice against Muslims in the United States is most prevalent among those with only a high school-level education, a Gallup poll showed. "It's a vicious cycle that somehow we need to combat," said a man who identified himself as a leader in the Islamic community in Michigan and asked to remain anonymous so as not to bring attention to his mosque. "It's going to plague us until we can educate our people that we are on the same side of the battle against these extremists. We are all trying to combat this evil."
Michigan is home to the largest proportion of Arab-Americans (including Christians) in the United States, according to the latest data from the American Arab Institute. The city of Dearborn has a particularly tight-knit Islamic community that maintains close ties with city officials and authorities. But Muslims in other parts of the country don't have a strong support system, the source said.
"There are always going to be kooks and the possibility of radicalization, no matter what we do," he said. "We are on guard to make sure those people understand they have a voice and they have a way to address their grievances. But that message is not going to get to everyone."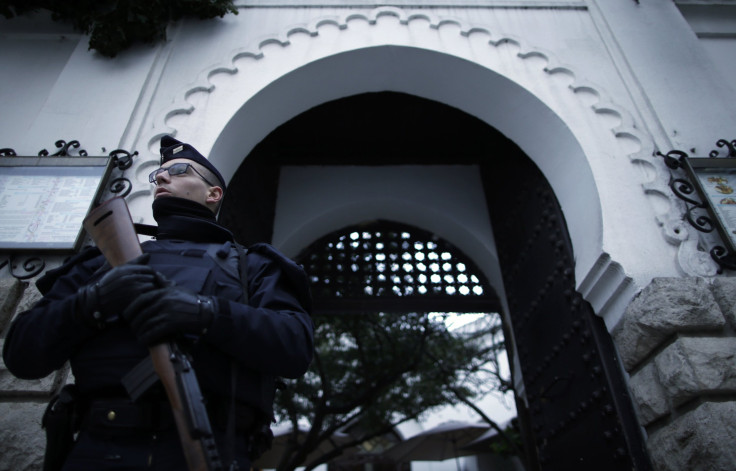 The shooting in Texas proved to be fatal only for the assailants, but other lone wolf attacks have killed and injured dozens of civilians. French Muslim gunmen killed 12 people and wounded others at the office of satirical magazine Charlie Hebdo in Paris in January, and al Qaeda in Yemen claimed responsibility. One month later, a man who swore fidelity to ISIS killed two civilians and wounded three police officers during two separate attacks in Copenhagen.
"This violent ideology is something the community has to deal with," said Saif Inam, a policy analyst at the Muslim Public Affairs Council in Washington. "We encourage law enforcement to treat the Muslim community as partners and not suspects. At the end of the day, I hope people know that apart from just condemning this -- which American Muslims have done -- they are working on this."
U.S. counterterrorism security relies heavily on cooperation from the American Muslim community, experts said. Together, community leaders and law enforcement can help stem radicalization and violent extremism in the United States. But organizations like the New York-based American Freedom Defense Initiative, which hosted the "Draw the Prophet" event in Texas, can tarnish those efforts and add fuel to the flame.
"We should not take that support for granted when there are events designed simply to provoke the American Muslim community having a contest for the most upsetting depictions of the Prophet Muhammad," Abrahms said. "That angers not just extremists but many moderates as well, and these moderates are absolutely crucial to providing counter-terrorism intelligence."
The Southern Poverty Law Center, which tracks extremist groups, described the American Freedom Defense Initiative as an "active anti-Muslim group." But the organization's executive director, Pamela Geller, responded, "We are here for freedom of speech." Geller planned the controversial contest, in which a $10,000 prize would be awarded to the "winning cartoon" depicting the Prophet Muhammad.
"People like Pam make it less likely that the Muslim community will trust law enforcement," Abrahms said. "I think she's playing a very dangerous game."
© Copyright IBTimes 2023. All rights reserved.