Texas Attack: Muslim Activists Consider New Ways Of Countering Islamophobia, Promote Own 'Draw Muhammad' Contest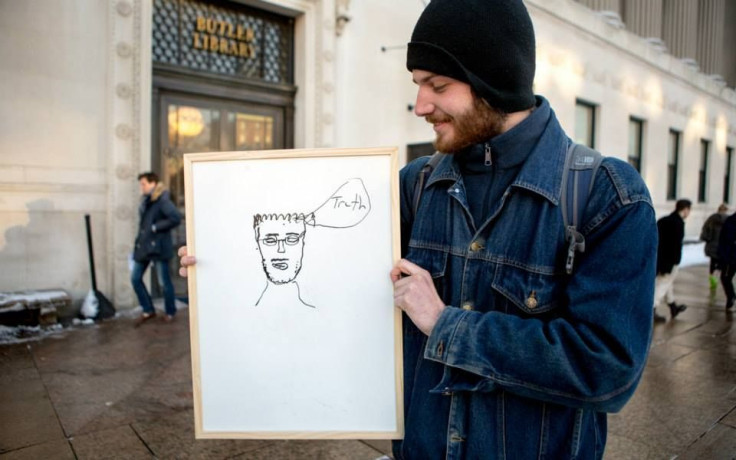 Muslim American activists say they are more determined than ever to take on anti-Islamic bigotry in the aftermath of Sunday's violence at a Draw Muhammad contest in Garland, Texas, that left a security guard injured and two armed attackers dead. While the overwhelming response by leaders in the community has been strong condemnation of the violence, some activists have also argued the incident highlights the importance of finding creative ways to counter growing Islamophobia in the U.S., which they say has helped to fuel such violence.
The violence at the event is representative of a "vicious cycle" of bigotry, said Amani Al-Khatahtbeh, the founder and editor-in-chief of Muslimgirl.net, a site dedicated to millennial Muslim women that has launched its own countercampaign to the Draw Muhammad contest. "That's the most visible thing that we can take away from the incident," she said. "It's clear that when we react to bigotry with even more hatred, it just fuels this vicious cycle where we see hatred repeated over and over again. That's why we really have to change our approach on these topics."
At least 200 people were in attendance at the Muhammad Art Exhibit and Cartoon Contest when gunmen opened fire Sunday night, in an attack for which the Islamic State group has since claimed responsibility though it remains unclear what links the gunmen had to the militant organization. Police shot and killed two suspects, later identified as Elton Simpson and Nadir Soofi of Phoenix in front of the venue where the American Freedom Defense Initiative was hosting the Draw Muhammad contest. The group and founder Pamela Geller have made a name for themselves in recent years with provocative anti-Muslim initiatives, including sponsoring bus ads in cities across the country that linked Islam with Nazism.
Al-Khatahtbeh argued for the need for creative approaches to countering the hateful, anti-Muslim messages that have become more and more common in the American public sphere in recent years. In the days leading up to the Garland event, Muslimgirl.net responded to the campaign by promoting its own Draw Muhammad campaign, in which it invited strangers to draw a friend named Muhammad as a celebration of the human connections people have to "Muhammad" -- the most common name in the world.
"Even beyond the initial mission, as an awareness campaign it really touched people that there are millennial Muslims that are approaching these horrible bigots in peaceful ways, and we're doing so through creative outlets like videos and blogging," Al-Khatahtbeh said.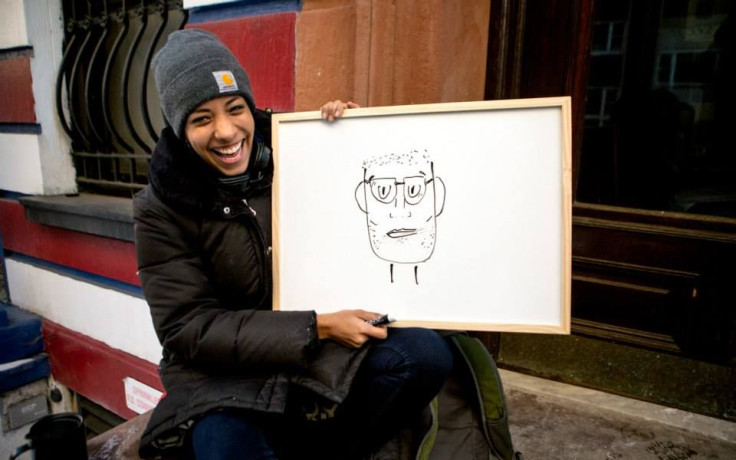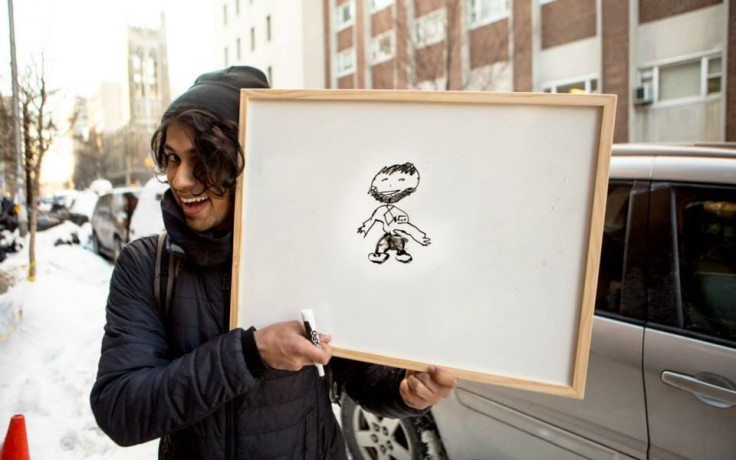 The campaign, which saw social media users posting drawings of the Muhammads in their lives, is a departure from the kind of defensive position in which many Muslim-American leaders are often put as a result of violent incidents that often have little to do with their communities.
So @PamelaGeller wants the world to draw Muhammad. Sure, which one? ;) @muslimgirl #DM2015 https://t.co/86XQiDJHQK pic.twitter.com/jntCDMCKIY
- Zeba Khan (@Zebasez) April 29, 2015
"Yes, we can stand up for justice, simultaneously condemning the violence of the shooters [whatever their background] and condemning the hatred of xenophobic groups who mock marginalized communities," Omid Safi, director of the Islamic Studies Center at Duke University, said shortly after the attack in a Facebook post.
Other prominent Muslim-American leaders and organizations roundly denounced the violence, with the Council on American Islamic Relations, a Muslim civil rights organization, issuing a statement condemning the incident "without reservation." "Bigoted speech can never be an excuse for violence," a statement by the group said.
Violence perpetrated by Muslims, including the Charlie Hebdo attacks in Paris and the atrocities committed by Islamic State militants, invariably and vocally has been denounced by Muslim groups in the U.S. -- something that has done little to change the kind of collective blame that has been leveled against the community, Al-Khatahtbeh said.
"What we're doing now is what we've been doing for the past decade," she said, arguing Muslim American activists need to continue envisioning new ways to combat pervasive Islamophobia. "We should be seen as allies … getting our voices out there, giving access to our perspective, hopefully will give us a better ability to address these issues in the long run."
© Copyright IBTimes 2023. All rights reserved.