ISIS Demolishes Syria's Notorious Tadmor Prison In Ancient City Palmyra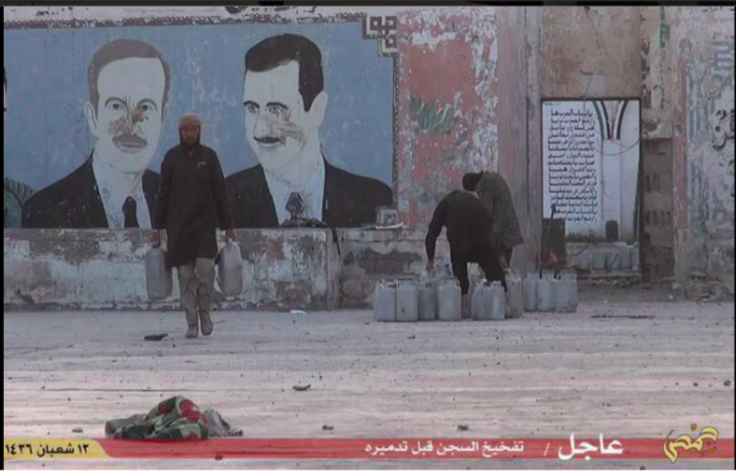 After taking control of the ancient Syrian city of Palmyra last week, Islamic State group militants detonated explosives and destroyed the city's notorious state-run Tadmor prison Saturday, a human rights group said. The prison housed hundreds of political prisoners, Syrian army defectors and draft dodgers, some of whom had been detained even before the Syrian civil war began in 2011.
Demolishing the prison is an important symbol of the propaganda campaign being waged by the militant group also known as ISIS. The terrorist group wants to be perceived as a major player in taking down President Bashar Assad's regime. ISIS's media office in the Homs governorate released photos showing the prison's destruction Saturday.
ISIS "has detonated the prison of Tadmor in east of Homs, where it planted IEDs around and inside the prison causing to destroy wide parts of it," the Syrian Observatory for Human Rights said.
The prison had long been a feared institution, which the Guardian called a "symbol of state repression." The prison was closed in 2001, but was reopened at the start of the Syrian civil war in 2011. By destroying it, ISIS could gain favor with civilians opposed to the regime. Prisoners reportedly were tortured. The prison was "designed to inflict the maximum suffering, humiliation and fear on prisoners," according to an Amnesty International report from 2001.
"The Syrian memory of Tadmor is black," Omar al-Abdullah, a Syrian journalist who now lives in Turkey, told the Economist.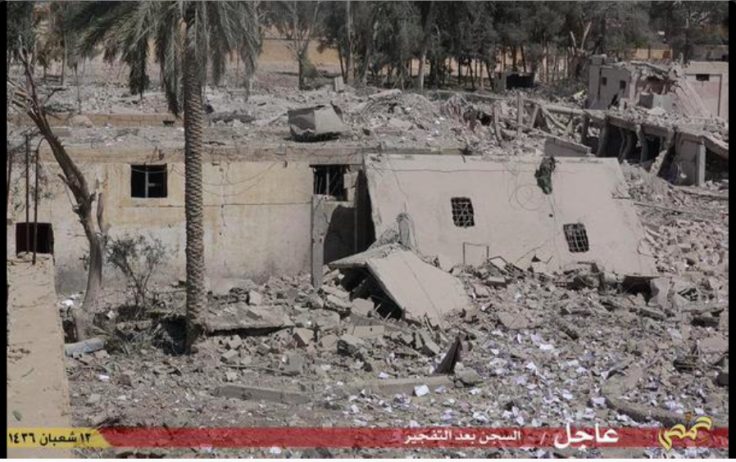 The majority of detainees were believed to have been moved before ISIS entered Palmyra, said Syrian Observatory for Human Rights, a Britain-based human rights monitoring organization. However, an ISIS photo report released last week showed militants freeing a handful of prisoners from the detention center.
Palmyra is a UNESCO World Heritage Site that is home to roughly 50,000 residents. Its 2,000-year-old colonnades make up "one of the most important cultural centers of the ancient world," according to UNESCO.
Many feared ISIS would destroy the antiquities, like it has done with so many other ancient sites across Iraq and Syria. However, earlier this week, Syrian antiquities chief Maamoun Abdulkarim told Reuters "the historic city is fine. There is no damage so far."
© Copyright IBTimes 2023. All rights reserved.