ISIS Destroys Artifacts At Iraq Museum: Islamic State Destruction Of Ancient Statues In Mosul Is A 'War Crime,' UN Says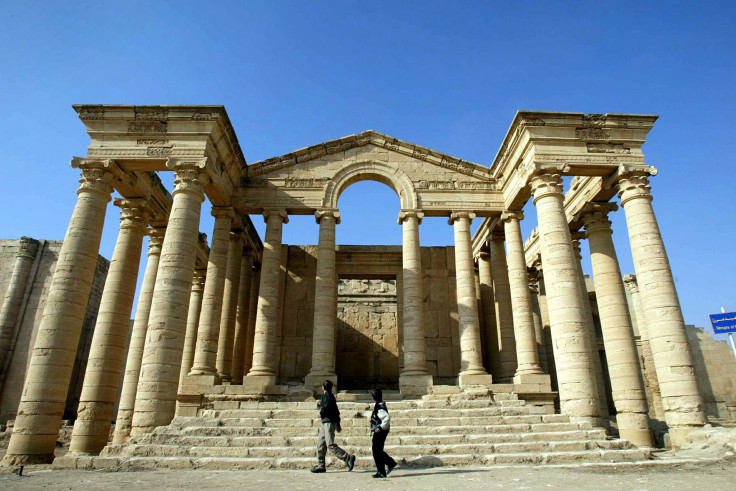 The Islamic State group committed a war crime when it took sledgehammers and drills to ancient statues and other artifacts at a museum in Mosul, Iraq, the United Nations said Friday. "Under the Rome Statute of the International Criminal Court, the deliberate destruction of cultural heritage is a war crime," a statement Unesco said.
Irina Bokova, head of the United Nations Education, Science and Culture Organization, called the destruction of historic artifacts, some of which dated back to the ninth century B.C., cultural "cleansing" that amounted to far more than a cultural problem. "This tragedy is ... an issue of major security," Bokova said. "We see clearly how terrorists use the destruction of heritage in their strategy to destabilize and manipulate populations so that they can assure their own domination." The Unesco statement also said illegally buying and selling cultural property funds terrorism in Syria and Iraq.
Bokova has encouraged the International Criminal Court to open an investigation, according to Unesco's statement. Some of the artifacts destroyed or defaced in the video came from Unesco World Heritage sites, like Hatra in the Iraqi desert southwest of Mosul.
The Islamic State, also known as ISIS, released a video Thursday that appeared to show its men hammering away at ancient Assyrian and Akkadian artifacts, such as statues and reliefs, with tools that included pickaxes, and knocking over statues in the Mosul Museum. In the video, one militant called the artifacts "idols" that were once worshipped instead of Allah. "We were ordered by our prophet to take down idols and destroy them, and the companions of the prophet did this after this time, when they conquered countries," he said in the video.
The video also contained footage of a man drilling through a statue of a winged bull, an Assyrian deity, from the seventh century B.C., at an archaeological site near Mosul. After the video surfaced Thursday, Unesco called on the U.N. Security Council to hold an emergency meeting to discuss the destruction.
© Copyright IBTimes 2023. All rights reserved.