ISIS Executes 5 Men On Drug Trafficking Charges In Syria, Calls Them 'Spoilers On Earth'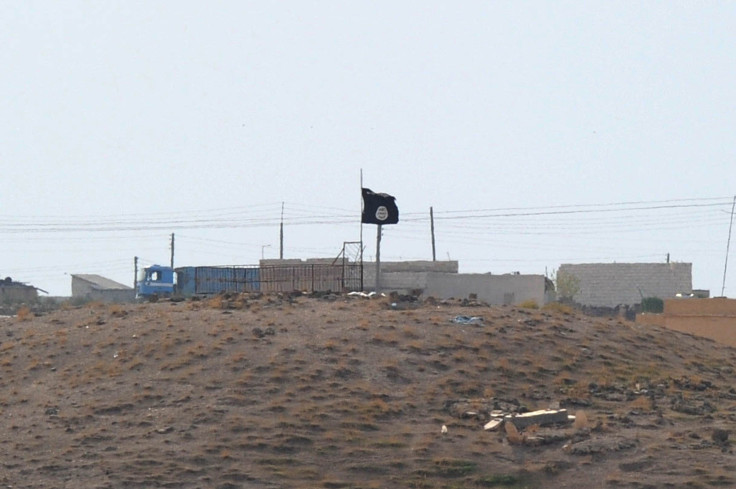 The Islamic State group, also known as ISIS, has executed five people on drug trafficking charges in northern Syrian town of Manbij in Aleppo province, the independent Syrian agency ARA News reported Friday. The men were executed after being convicted in Sharia court, the report added.
The Sunni militant group, also known as ISIS, arrested the five civilians Wednesday and they were referred to the Sharia court, which ordered their immediate execution for alleged drug trafficking. The victims were identified as Musa al-Musa, Faisal Mohamed Saghir, Ali Aboud al-Omar, Thamer al-Aboud and Ibrahim Isa al-Fadl, according to eyewitnesses, ARA News reported.
"The five handcuffed men were shot dead in front of dozens of residents in Manbij city on Thursday," local media activist Nasser Taljbini told ARA News. "The victims were described by ISIS as 'spoilers on earth.'"
The Sharia court headed by ISIS has reportedly threatened to execute those violate the group's rules. ISIS has carried out several executions in public on apostasy, blasphemy and spying charges.
Earlier this month, the extremist group executed six men accused of passing on sensitive information about ISIS to the Iraqi government in Anbar province of western Iraq. One of the executed, a hospital worker who was accused of relaying information about ISIS medical staff, was decapitated by an explosive wire wrapped around his neck.
In January, ISIS reportedly executed several teachers and civil servants in Mosul, Iraq, for refusing to follow a new curriculum that encourages extremism ideology and violence, the group introduced to schools across the country's Nineveh province.
© Copyright IBTimes 2022. All rights reserved.
FOLLOW MORE IBT NEWS ON THE BELOW CHANNELS