Islamic State Executes Mosul Teachers: ISIS Punishes Educators For Protesting Sharia Curriculum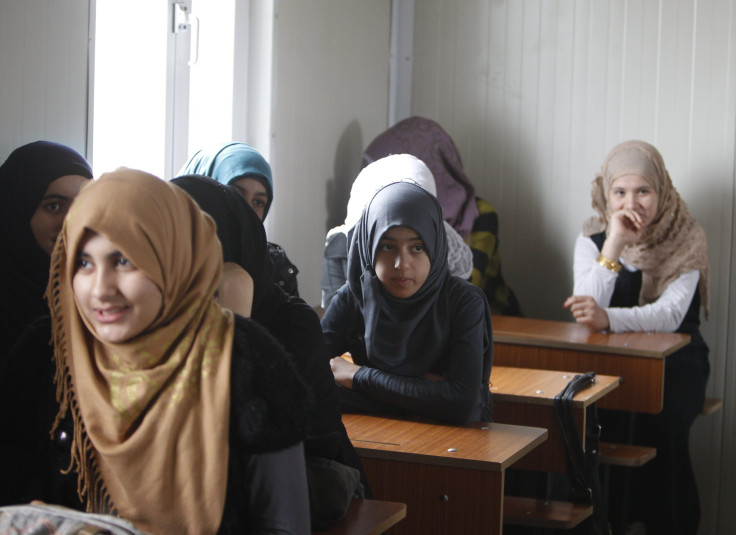 Several teachers and civil servants in Mosul, Iraq, were reportedly executed by the Islamic State group — also known as ISIS — after refusing to administer a new curriculum the militants have introduced to schools across Iraq's Nineveh province, a local official told Kurdish media network Rudaw. "For refusing to follow the ISIS curriculum in schools, which contains extremism ideology and encourages violence, the group executed several teachers and civil servants in Nineveh," Ghazwan Dawdi, a Nineveh Provincial Council member, told Rudaw.
The executions were soon followed by raids and the arrests of dozens of Nineveh teachers who refused en masse to teach their students the new curriculum. ISIS reportedly eliminated major subjects, including math, biology, chemistry and philosophy, from school curriculums across Syria and Iraq and replaced them with lessons on jihad and the history of ISIS.
Countries Involved in U.S.-Led Coalition Against ISIS | InsideGov
Activist Abdullah al-Malla told the AhlulBayt News Agency more than 30 teachers were arrested Wednesday and face punishment by the ISIS court, which will appoint "more committed" teachers to replace them. According to a teacher who spoke to the news agency on condition of anonymity, teachers in Mosul have been rebelling against the curriculum's implementation in an initial step toward rejecting the militant group's stronghold over the people.
"These essential courses have been replaced by some extremist subjects on so-called Shariah and jihad, designed by the group to ideologize students and gain their support to the alleged caliphate," the teacher said.
Mosul, the city the teachers were reportedly executed in, has become the terrorist group's major hub in Iraq, which is thought to station thousands of ISIS fighters. The country has made the retaking of Mosul a major goal for the Iraqi army, especially in the wake of Ramadi's liberation last month. But experts fear the area's sparse Iraqi military presence and Mosul's complex political landscape could make retaking the territory difficult.
© Copyright IBTimes 2023. All rights reserved.
FOLLOW MORE IBT NEWS ON THE BELOW CHANNELS