ISIS To Crucify Kidnapped Christian Priest On Good Friday? Church Leaders Request Prayers Ahead Of Alleged Crucifixion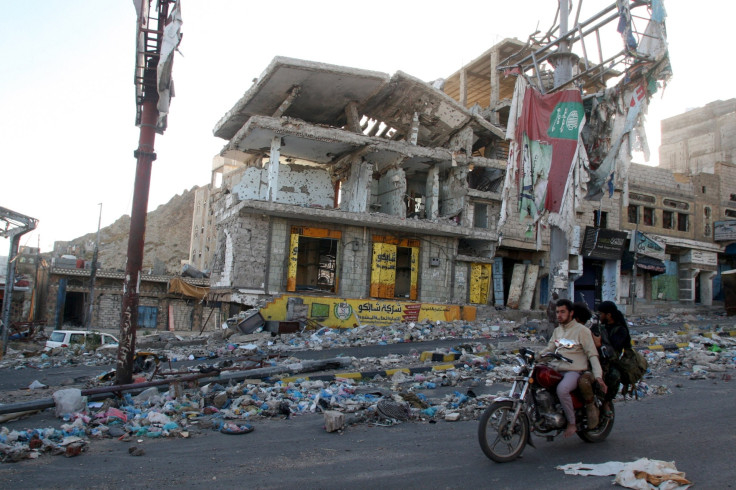 Christian leaders are calling for prayers amid fears that a priest kidnapped in Yemen earlier this month could be crucified on Good Friday. The Rev. Tom Uzhunnalil, an Indian priest, was taken by militants, possibly aligned with the Islamic State group, also known as ISIS, when they raided a retirement home in the conflict-stricken port city of Aden, killing 16 people, including four nuns.
The South Africa-based Franciscan Sisters of Siessen posted on Facebook late last week: "Was informed that the Salesian priest, Fr. Tom, who was kidnapped by ISIS from the Missionaries of Charity Home in Yemen is being tortured and is going to be crucified on Good Friday. This calls for serious concerted prayers from all of us."
It was unclear how they had learned of his torture or potential crucifixion and some members Uzhunnalil's India-based order have denied the reports. They were not able to confirm whether he was alive or where he was possibly being held, leaders said.
"Even today we do not know who has taken him and what their motives are because no one has claimed responsibility," the Rev. Mathew Valarkot, a spokesman for the Salesians group to which Uzhunnalil belonged, told Mirror UK.
The sole survivor of the attack on the old-age home said that she witnessed militants killing people "one by one" with shots and injuries to the head. She was able to remain safe by taking cover behind a door.
While ISIS, a Sunni terror group, is operating in Yemen, various other extremist groups, including al Qaeda, operate on the ground. Yemen has been locked in a devastating civil war for over a year now. Fighting has intensified since Saudi Arabia and other Sunni Arab allies stepped into the conflict last year, seeking to bolster government forces against Houthi rebels, believed to be backed by Iran's Shiite military. The fighting has claimed thousands of lives and human rights advocates have repeatedly raised alarm over alleged war crimes and human rights violations by both government and nongovernmental forces.
Vatican diplomatic channels are working to learn the whereabouts of Uzhunnalil and secure his release, UCA News reported earlier this week.
© Copyright IBTimes 2023. All rights reserved.