ISIS Funding Sources 2015: How Islamic State Paid For Paris Terror Attack Guns, Ammunition, Suicide Vests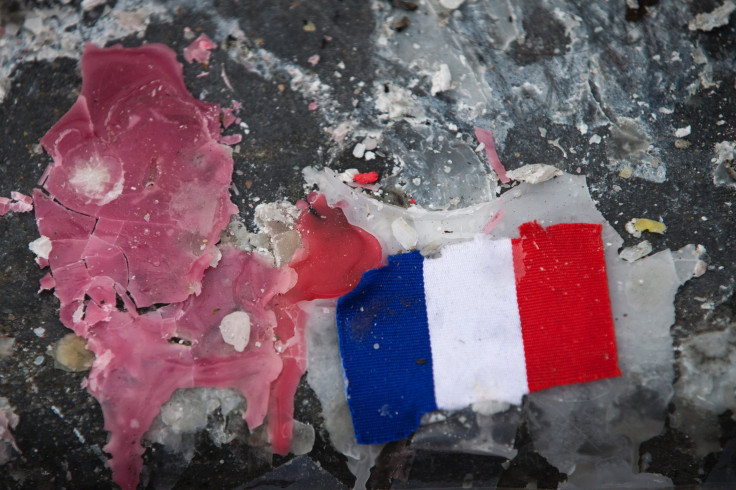 The terrorists who organized the Nov. 13 attacks on Paris that left 130 dead and several hundred more wounded spent only 30,000 euros, or approximately $32,000, to fund the massacre, according to Finance Minister Michel Sapin, the Local reported Thursday. The spate of assaults perpetrated by terrorists with ties to the Islamic terror group known as ISIS or Daesh employed weapons such as suicide vests, grenades, as well as assault rifles and ammunition.
Sapin said the attackers moved "tiny sums," of money to finance the attacks, often using prepaid credit cards to pay for apartments, transport and weapons. The finance minister noted that it is difficult to track this kind of financing because the terrorists never moved large sums of money.
Sapin urged more vigilance in preventing terrorism by tracking the source of its money, particularly through stolen art works. "In our developed countries, people buy -- sometimes unknowingly -- objects stolen by Daesh," he said.
In France raids have continued in the nearly three weeks since the attacks. French police have conducted well over 2,000 raids and made more than 210 arrests since the attacks, Prime Minister Manuel Valls said Tuesday.
Much of the funding for ISIS both in Iraq and Syria as well as abroad comes from oil sales as well as black market trafficking of art and antiquities. ISIS has raided several ancient historical sites in Iraq and Syria, notably several temples in the ancient city of Palmyra.
Some works of art and historical artifacts have already been sold in the U.S. and Europe and art experts predicted that stolen art objects could soon appear in Paris, Berlin, New York and other art metropolises around the world.
"The illegal traffic in looted antiquities is buying the bombs and the bullets that are killing so many," U.S. Marine Col. Matthew Bogdano told CBS in September.
© Copyright IBTimes 2022. All rights reserved.
FOLLOW MORE IBT NEWS ON THE BELOW CHANNELS