ISIS In Israel: Islamic State Blamed For Jerusalem Attack, But Officials Won't Confirm Terror Link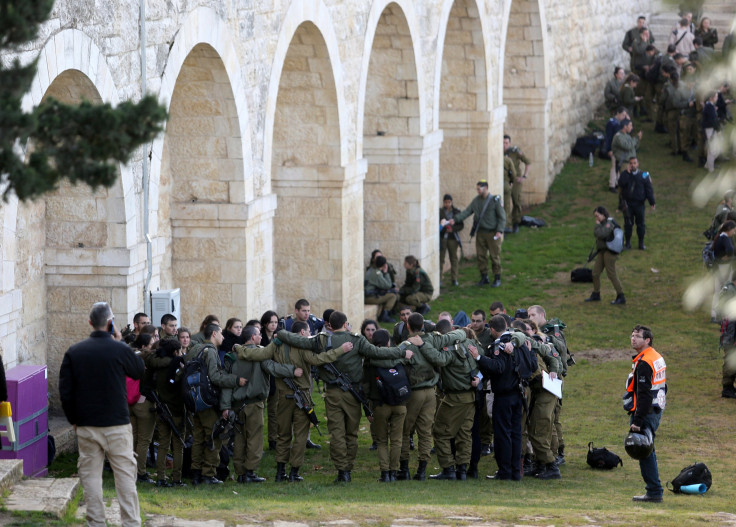 Following an attack in Jerusalem where a truck plowed into a group of Israeli soldiers and left 4 dead, security officials have not yet confirmed Prime Minister Benjamin Netanyahu's claim that the attacker was an Islamic State group supporter.
Netanyahu said Sunday there are "signs" that point to the work of ISIS after the attack where Palestinian resident Fadi al-Qunbar drove a truck into a crowd of soldiers in the Armon Hanatziv neighborhood of Jerusalem. Police said the driver accelerated the truck as he hit the group and video footage indicates that the driver attempted to turn the truck around and run them over a second time.
Officials, however, said that the attack seemed unplanned.
"According to a Shin Bet assessment, this attacker did not even plan to do it. He was in a truck, he was a resident of Israel with an Israeli ID card, saw the soldiers and decided to run them over, to imitate what happened in Berlin and Nice — that's the phenomenon with which we have to contend," Interior Minister Aryeh Deri said Tuesday.
Another official, who remained anonymous, said the investigation was still underway, The Times of Israel reported.
"We cannot determine definitively if it was planned in advance or if others were aware [he planned to carry out an attack], or if he had help," the official said.
Israel and ISIS have a prickly history. Islamic State supporters have threatened Israeli territory in the past and the two groups saw their first conflict in November 2016 when Israeli military stated it killed four ISIS soldiers after they attacked Israeli forces in the Golan Heights.
Aside from ISIS, Israel has also had confrontations with the militant Islamic fundamentalist group Hamas, which praised the attack in a tweet: "We bless the heroic and courageous Jerusalem truck operation, it comes in the context of the natural response to the crimes of the Israeli occupation."
© Copyright IBTimes 2023. All rights reserved.