ISIS Loses Ground In Kobani After 'Several Hundred' Militants Killed In Airstrikes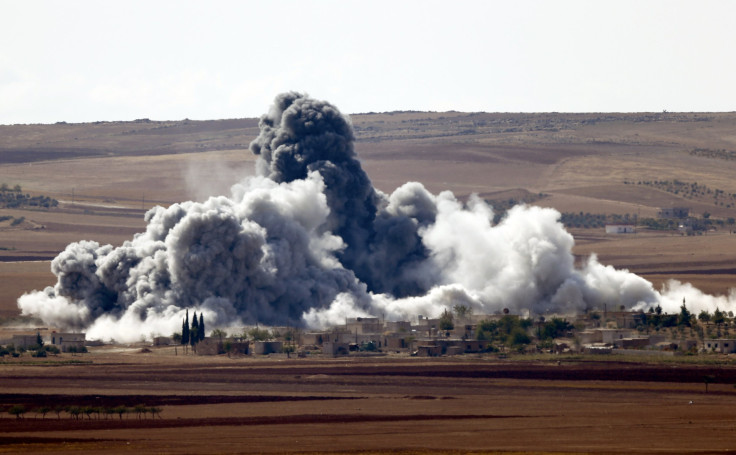 Intensified airstrikes on the Syrian border town of Kobani have forced the Islamic State group to retreat as Kurdish forces regained control of areas lost earlier this week, according to media reports. In the last 48 hours, hundreds of ISIS militants have reportedly been killed in airstrikes carried out by the United States-led coalition.
"Maybe in the few past days (Islamic State) was controlling about 40 percent of the city of Kobani, but now... less than 20 percent of the city is under their control," Idriss Nassan, a local Kurdish official, told BBC late on Wednesday. "Today YPG started cleaning operations in the east and south-east of Kobani." YPG is a group of Kurdish fighters engaged in battle with ISIS militants in the strategic border town.
Meanwhile, violent clashes between Kurdish fighters and militants of the Islamic State group were also reported in the town's northwest amid overnight airstrikes in the region, according to the Syrian Observatory for Human Rights.
"We know we've killed several hundred of them," Pentagon spokesperson Rear Admiral John Kirby reportedly said on Wednesday. However, he added that the town "may very well still fall."
"ISIL has made no secret of the fact that they want that town... and so they have continued to flow fighters to Kobani," he reportedly said.
© Copyright IBTimes 2023. All rights reserved.