ISIS May Have Used Mustard Gas Against Kurds, US Defense Department Official Says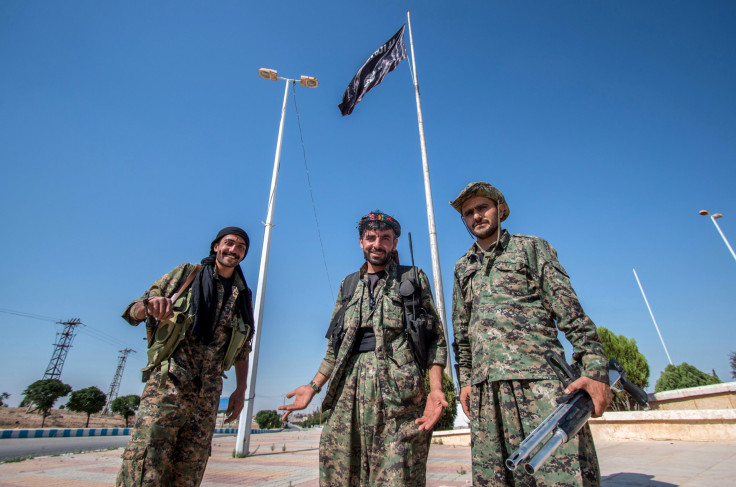 Analysis of mortars fired by the Islamic State group at Kurdish forces in Iraq have shown traces of containing the sulfur mustard chemical agent, a senior U.S. military official told reporters Friday. Kurdish forces had given mortar fragments to U.S. forces after an attack Aug. 11 in the village of Makhmur, northern Iraq, raising questions about whether the remains had been contaminated by Kurdish fighters.

U.S. Brig. Gen. Kevin Killea, chief of staff for military operations in Iraq and Syria, said initial tests were not conclusive and that additional tests were being carried out, CBS News reported. Last week, a defense official told CBS News that the reports were "credible," but the Pentagon later detracted that confirmation.
Iraqi Military Expenditure Over Time | FindTheData
The German Defense Ministry confirmed the reports of mustard gas during the attack when it said it had credible reports that 60 Kurdish fighters had suffered breathing problems during the assault. It also noted that none of the 37 German soldiers training Kurds in the area had been hurt.
National security analyst Juan Zarate told CBS News that the fact that the gas was used was significant, but not likely to change the dynamic of the war.
"The fact that it's being confirmed though, that they used it against Peshmerga and the U.S. has to confront it, may be a game-changer, and that may be the real problem here: The reality that ISIS is continuing to expand and adapt, and to adapt in ways that are incredibly dangerous," Zarate said. "It's not a game-changer with respect to the threat in general. We've known that ISIS has not only maintained territory and momentum but has been advancing in terms of its weaponry, and there have been concerns that ISIS has gotten its hands on chemical weapons, so that concern is not new."
© Copyright IBTimes 2022. All rights reserved.
FOLLOW MORE IBT NEWS ON THE BELOW CHANNELS