ISIS Plants Land Mines In Christian Civilian Homes, Ancient Ruins Across Iraq, Syria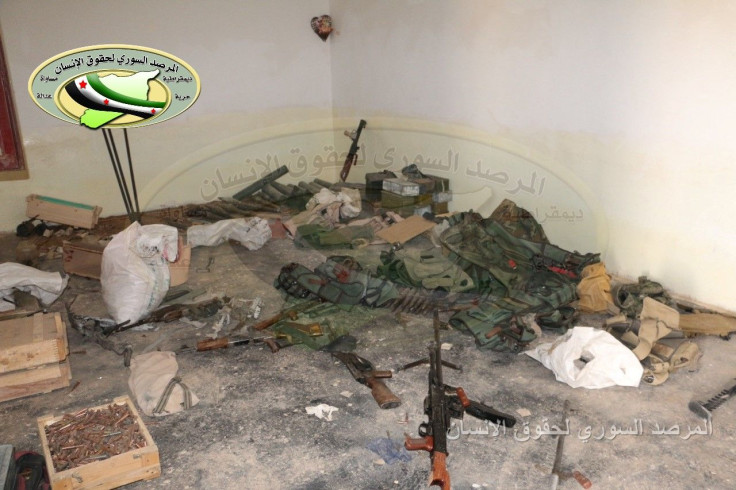 When Fatima returned to her home in Khabur in northeastern Syria last week, she found herself eye level with a sign that read, "Property of the Islamic State." The militant group was pushed out of the Assyrian Christian-majority town by Kurdish and Syrian militias last month, but returning residents have been greeted with grim reminders of its recent occupation.
The extremist group formerly known as ISIS has planted land mines across its territories in Syria and Iraq. Militants have reportedly hidden mines in civilian homes, on farms, in fields and among ancient ruins. When Fatima, whose name has been changed for security reasons, opened her refrigerator, she found an undetonated land mine on her vegetable shelf.
The fuse on Fatima's fridge mine was broken, so it did not detonate. She called the Syriac Military Council (MFS) militia, members of which arrived to destroy the small explosive device and carry out a thorough search of her home, where they uncovered other mines in the bathroom and bedroom.
"At the moment, Islamic State is leaving mines in almost every battlefield because of [a] fear of losing battleground," said Diana Yaqco, the media-relations manager at A Demand for Action, a group focused on protecting the rights of Assyrians, Chaldeans and Syriacs in the region.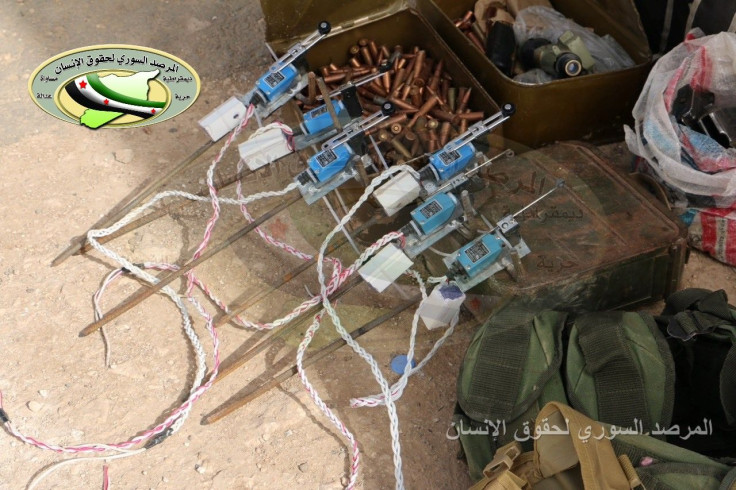 Mines allow the Islamic State group to continue to terrorize a population even after it's been pushed out of a territory it once controlled. When the extremist group enters a town or village, residents frequently flee to neighboring cities. Militants subsequently place mines in civilian areas to prevent residents from returning. When they do return, a device planted underground can be triggered by a bicycle or a child's footsteps.
The International Campaign to Ban Landmines (ICBL), an international network of nongovernmental organizations, describes mines like the ones the Islamic State group is using as devices that lie "in wait for their victims, they don't recognize ceasefires and continue to kill and maim long after the end of conflicts. They instill fear in communities and are a lethal barrier to development."
In Khabur, the Islamic State group "placed them [the mines] in any place that can harm [civilians] the most," Yuhanon Gabriel, Khabur's MFS representative, told International Business Times.
Gabriel estimated that between 65 percent and 70 percent of the mines in Khabur have been dismantled. Returning townspeople are usually accompanied by a local militiaman who will search their house for mines. The same process is used for farmers in Khabur who want to resume harvesting their crops. Despite these precautionary measures, many explosives, like the one in Fatima's fridge, are found by unsuspecting civilians.
"Most of the mines were found when the people were coming back to the villages to settle again or to take their belongings from there," Gabriel said. "During this process, several machines were damaged and some of our men were injured too as they didn't have much experience in dealing with mines."
Even if all the explosives could be located, most forces in Syria are ill-equipped to dismantle them. In Khabur, the MFS is working with the Syrian Kurdish People's Protection Units (YPG), which has experience dismantling mines left behind by the Islamic State group in other areas of Syria. At least 15 fighters have been killed while dismantling explosives, most them from the YPG. The MFS and Demand for Action claimed that forces there have not received external help.
In June, YPG fighters found dozens of boxes filled with mines just north of the the Islamic State group stronghold of Raqqa. The explosives were found after YPG fighters pushed the militants out of the town.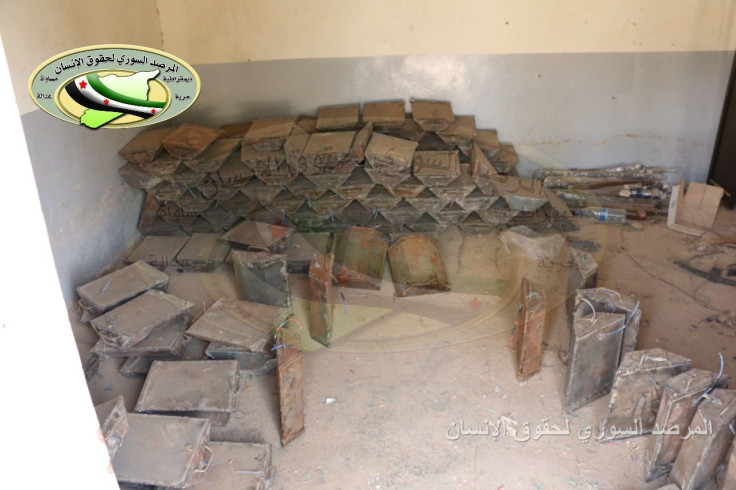 Since then, the Syrian Observatory for Human Rights has documented at least eight land-mine explosions in five northern Syrian provinces, including Islamic State group battlefields in Raqqa, Hassakeh and Deir el-Zor. Last month, the militants reportedly planted improvised explosive devices and mines around the ancient ruins of Palmyra in Syria.
Land mines are not new weapons. They were used to devastating effect during World War II, and since then more than 50 countries have produced variations of the device, according to the ICBL.
In 1997, 162 countries signed the United Nations' Mine Ban Treaty, preventing the "use, stockpiling, production and transfer of antipersonnel mines." Syria was not among the signatories -- the Syrian government has been accused of planting land mines in civilian areas since the civil war began four years ago.
Halting the production of land mines doesn't fully eradicate their danger. Cambodia signed the treaty, but it remains one of the nations most affected by land mines today. Years after three decades of bloody war, Cambodia has between 4 million and 6 million mines that have yet to be dismantled, according to the Cambodian Mine Action Center.
It's unclear whether Islamic State group militants are recording the locations or even the quantities of the mines it is planting, and without that information it will be almost impossible to find all of them before they detonate. As a result, the Syrian people are likely to live with the explosive threat of mines for years to come.
© Copyright IBTimes 2023. All rights reserved.