Islamic State Group Cuts Fighters Salaries In Half As Financial Woes Continue For Terror Group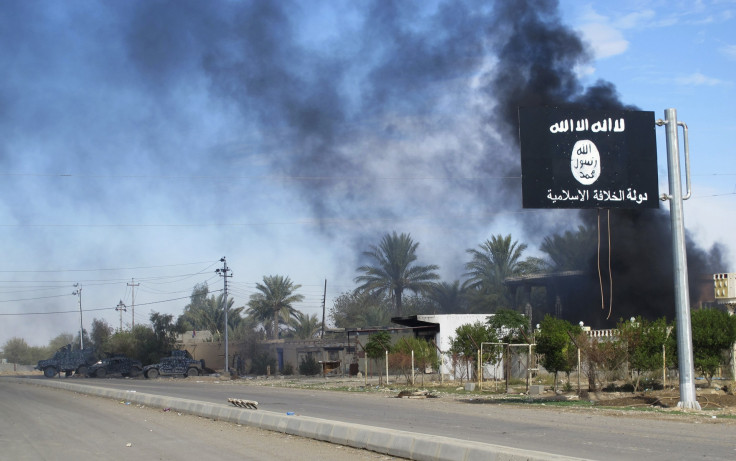 The salaries of Islamic State group fighters in Iraq and Syria are being cut in half amid crippling airstrikes on the militant organization's oil fields and other income centers, according to official group documents published Monday. The release of the documents, showing the salary cuts were first made in November and December, came amid an onslaught of U.S.-led coalition and Russian airstrikes aimed at containing the fighting power and cutting off the funding of the group aka ISIL or ISIS.
"On account of the exceptional circumstances the Islamic State is facing, it has been decided to reduce the salaries that are paid to all mujahideen by half," reads an official notice. "It is not allowed for anyone to be exempted from this decision, whatever his position." The notice was translated and first published by Aymenn Jawad al-Tamimi, an expert on the Islamic State group and a fellow at the Philadelphia-based think tank Middle East Forum, according to a Vocativ report released Monday.
While it's unknown exactly how much each fighter is paid, ISIS sources told al-Tamimi, who obtained hundreds of official documents from sources inside the self-described caliphate, that salaries range from $200 to $300 a month. Fighters will continue to be paid twice a month despite concerns over cash flow.
ISIS Targets Destroyed by American Air Strikes | InsideGov
At one stage, the Islamic State group was bringing in as much as $50 million a week through the sale of stolen oil from Kurdish-held Iraq, looting from banks and taxes applied on various forms of agriculture. But a concerted effort to quell the militant group's financial power in recent months, including a U.S. Air Force mission that led to two 2,000-pound bombs being dropped on a bank in Mosul that held millions of dollars in hard currency, has helped stop the organization's surge across Iraq and Syria.
"Combined with all of the other strikes that we've done on ISIL's gas and oil production and distribution capabilities and strikes against his economic infrastructure and the various sources of revenue, you can bet that [it] is feeling the strain on [its] checkbook," Army Gen. Lloyd Austin, the head of U.S. Central Command, told reporters last week.
© Copyright IBTimes 2023. All rights reserved.