Islamic State Temple Destruction: 'Palmyra Represents Everything ISIS Would Like To Destroy'
It has been considered one of the most remarkable ruins in the world, offering unique insight into a city that was once a crown of the Roman Empire. But earlier this week, Islamic State militants published photos showing smoke clouds billowing above one of Palmyra's 2,000-year-old temples, months after militants from the group, also called ISIS or ISIL, captured the ancient Syrian city and threatened its famed ruins.
The temple, classified as a Unesco World Heritage Site, was reportedly destroyed Sunday, and its demolition sparked international condemnation. The U.N.'s cultural watchdog, Irina Bokova, called its destruction a "new war crime and an immense loss for the Syrian people and for humanity."
For archaeologists and history buffs, Palmyra is an archaeological treasure, and the destruction of its temple, an insurmountable loss. Its ruins are some of the most well-preserved remnants of the Roman Empire, and the site has been the subject of countless studies, offering keen insight into a city that was once the meeting point of ancient civilizations. It also represents just how severe the ISIS threat is to Syria's history -- and its people -- as its militants continue to extend their self-proclaimed caliphate.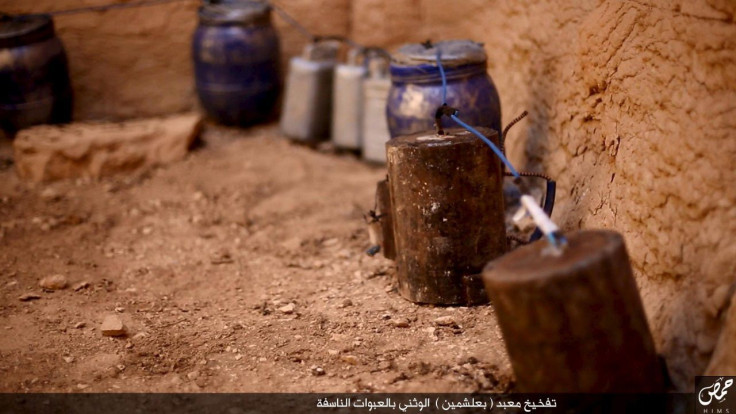 "It's a really sad time for archaeology," said Linda Feinstone, president of Archaeological Tours, a tourism agency that led tours to Syria from 1995 until war broke out in 2011. "The site is just spectacular. There are so many standing ruins there, so many columns, and a temple. You could really see it all."
Palmyra's ruins date back some 2,000 years and stand as a remnant of a city that was once among the most strategic and culturally rich of the Roman Empire. The archaeological site sits just beside the town, and is a complex of various ruins: an ancient amphitheater and towering temples that sit one after another.
ISIS militants destroyed the Baalshamin temple, one of the two major temples, and the other sites are considered to remain under threat. Days before reports of the temple's destruction emerged, ISIS militants beheaded 83-year-old antiquities scholar Khalid al-Assad, who oversaw the ruins for decades, and executed at least 20 men accused of being government supporters, in the ancient amphitheater.
The violence stands in stark contrast to how Feinstone and others who visited Palmyra remember the town. They said it was hospitable and welcoming to foreigners – its economy largely reliant on tourism. Until war broke out, Palmyra, an oasis set in Syria's desert, attracted thousands of visitors each year. Most came from Europe or elsewhere in the Middle East, but many also were from the United States. Palmyra, known as Tamdur in Arabic, had a population of about 50,000, according to a 2004 census.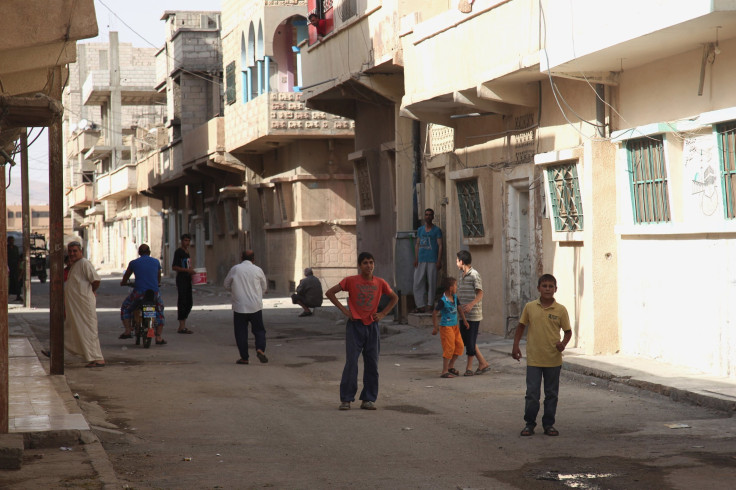 On the edges of the ruins were quaint restaurants, cafes, tourist shops and the famous Zenobia Cham Palace, the hotel of choice for just about any tourist to the city. "Prepare yourself for opening the curtains and seeing 2000 years of history outside your window," one reviewer wrote on Trip Advisor in 2011 about the hotel which sits just aside the ruins.
Palmyra wasn't just an amazing site to see, but also offered significant historical insight, Stephennie Mulder, an associate professor of Islamic art and architecture at the University of Texas at Austin, said. After conducting research at archaeological sites in Syria for 12 years, Mulder said Rome's famed and better-traveled ruins paled in comparison.
"There's only a handful of archaeological ruins from that era that are still intact," she said. "The Romans really built on a scale in the Eastern provinces that was unprecedented even in the city of Rome itself."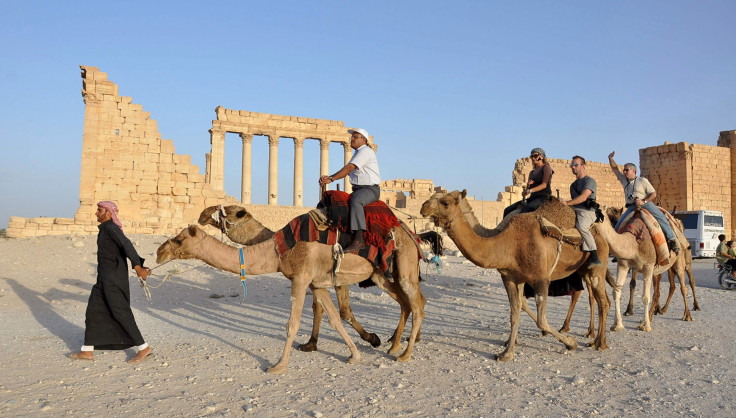 The destruction of the temple reflects just how severe the threat posed by ISIS is to Syria's rich history. As ISIS has expanded into new territory, it has also looted, sold off and damaged countless ancient artifacts, and has destroyed numerous ancient sites. ISIS militants seek to wipe out all shrines and artifacts they deem as contradictory to Islam and monotheism.
The group, which arose out of Syria's increasingly violent and multifaceted civil war, has been viewed as a growing threat internationally since announcing its caliphate over a year ago. It has been accused of egregious human rights violations, including the beheading of political opponents and journalists and the enslavement of thousands of girls and women.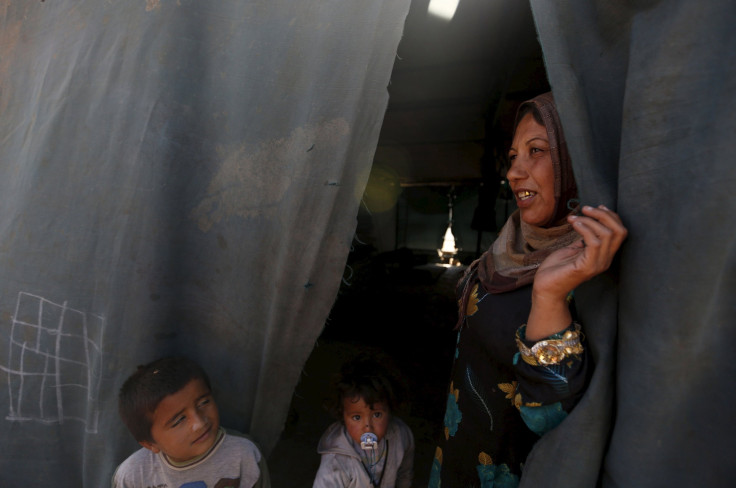 For Mulder, Palmyra represents everything ISIS is opposed to. Palmyra sat on a popular caravan route visited by traders coming from all directions, and its well-preserved ruins were cosmopolitan and a fusion of various architectural styles. For experts and locals alike, the town represented a meeting point, even a fusion of cultures.
"[The temple] captures what Palmyra stood for, which was a cosmopolitan culture that celebrated difference," Mulder said.
When Europeans first learned about Palmyra's ruins in the 19th century, its architecture – pulled from various cultural influences – heavily influenced European architecture, as well as neoclassical architecture in Washington, D.C. "Often times we talk about how [a place] is the heritage of the world. When we talk about Palmyra, that's really true," Mulder said.
"It's tragic for those of us who know Palmyra, to see a group like ISIS, because Palmyra represents everything ISIS would like to destroy," she added.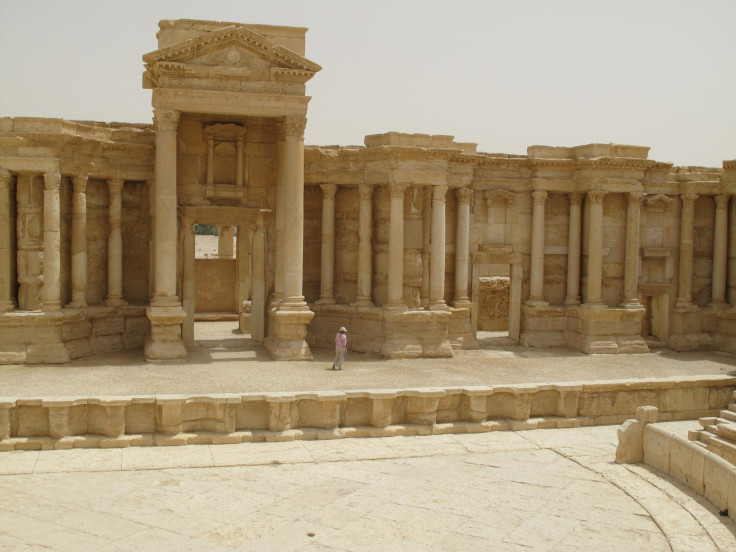 © Copyright IBTimes 2022. All rights reserved.
FOLLOW MORE IBT NEWS ON THE BELOW CHANNELS