'This Isn't WWE': Brock Lesnar's UFC Title Shot Makes Dos Santos 'Ashamed'
Junior dos Santos is not pleased with Brock Lesnar cutting the line to receive a shot at Daniel Cormier's UFC heavyweight title.
After Cormier defeated Stipe Miocic to become champion at UFC 227 in July, he was confronted by Lesnar in a viral moment that virtually confirmed the two would be facing off in the future. As it stands, it could happen early in 2019.
While Lesnar is the current WWE Universal champion, a clause in his contract allows him to compete in the UFC in a one-off fight. And being the former UFC heavyweight champion as well as a cash-cow for the Las Vegas promotion, it's understandable from a business standpoint as to why he's getting a title shot.
However, when one considers he failed drug tests for his last UFC fight which was an overturned win over Mark Hunt in the summer of 2016 and is currently in the United States Anti-Doping Agency (USADA) drug testing pool as a result, it doesn't seem so fair, especially for the other heavyweight contenders.
Dos Santos, a former UFC heavyweight champion himself, for one, is perplexed by UFC's decision. The Brazilian was interestingly supposed to fight Lesnar at UFC 131 back in 2011 before the latter was forced off the card.
"To fight for the title? No way. It doesn't make any sense," he told Sherdog. "I'm ashamed of that. This guy -- first, he's not in the position to fight for the title. Second, he's out because USADA put him out."
"So he's going to come back and fight for the title? What is that? [This isn't] a theatre, this isn't WWE. We don't get to do whatever you want to do. We have to follow rules here. This is a sport."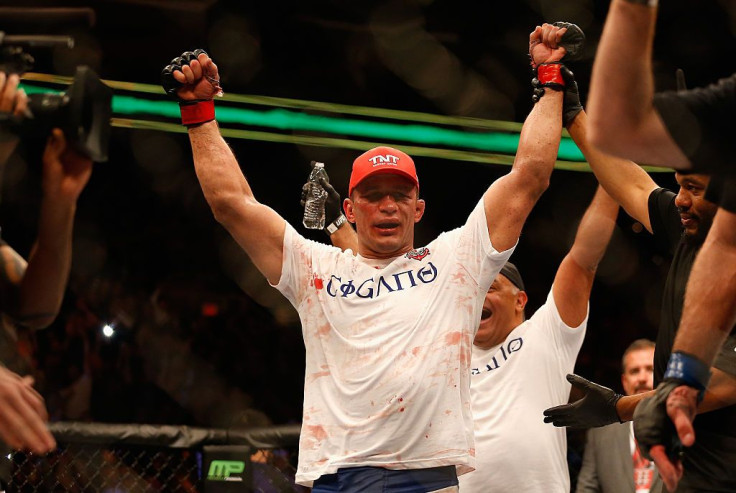 Dos Santos though, will be looking to take a step in challenging for the title once again when he takes on the promising Tai Tuivasa in the main event of UFC Adelaide on Saturday.
"Cigano" challenged Miocic for the title at UFC 211 last year but was promptly knocked out in the first round despite some initial success. Still yet to gather any real momentum since losing two title fights to Cain Velasquez, Dos Santos has a chance to make it successive wins for the first time since 2012.
"My biggest goal is to keep winning" he explained. "To go there on Saturday and beat Tai Tuivasa. [After that] there are many opportunities, possibilities in this division. We have a lot of options. I have rematches, I have new fighters to fight. No doubt the UFC will find some good entertaining things for [me]."
And what does he make of how the fight will play out with the hard-hitting Australian? Dos Santos believes it will be a striking war that will entertain fans.
"He's [Tuivasa] a very nice guy," Dos Santos added. "I'm glad that I met him [on Tuesday]. I have no doubts we will give people, the MMA fans, an amazing war."
© Copyright IBTimes 2023. All rights reserved.
FOLLOW MORE IBT NEWS ON THE BELOW CHANNELS