Israel Arrests 'Five Senior Hamas Members' In West Bank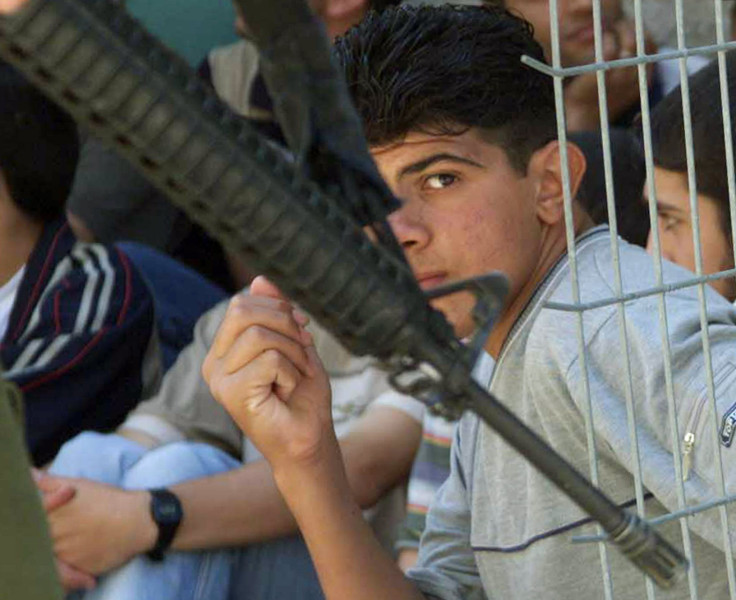 Five members of Hamas, the ruling party in the Gaza Strip, were arrested by the Israelis in Hebron in the West Bank on Wednesday, the Ramallah-based Prisoners Club told AFP.
One of those arrested was Hamas party member and Member of Parliament Mohammed Jamal al-Natshe. Hamas has 74 MPs in the 132-seat Palestinian Legislative Council in Ramallah, Al-Jazeera said.
Israel Defense Force spokeswoman Avital Leibovitch told AFP "six people were arrested and taken for security questioning," but did not elaborate.
The head of the Palestinian Legislative Council, Dr. Ahmed Bahr, told Middle East Monitor that Natshe "has an effective public role in the West Bank and can push reconciliation efforts forward," referring to the recent overtures by Hamas and Fatah in the West Bank, which split violently in 2006, to assuage tensions and reunite.
The director of the Prisoner's Club, Reyad al-Ashqar, also told Middle East Monitor the arrest was "an attempt to undermine Palestinian reconciliation."
Haaretz reported that Natshe had only just been released from prison two months ago, after spending six months there "without charge or trial." The paper also said Natshe is the fourth Hamas lawmaker to be arrested this year.
The Palestine News Network reported that Israeli forces "arrested nine Palestinians including four youths … in Hebron and Nablus … and Burqa." Ma'an News Agency named the four youths arrested in Burqa as Muhammad Abu Leil, Muhammad Naji Abu Amer, Gheith Azzam Abu Amer and Ammar Salah. Middle East Monitor said "no reason was given for their arrests," and that their homes were also searched.
Ma'an News Agency said the other four men arrested in Hebron were Abdul-Khaliq Hasan Natsha, Muhammad Tahsin Shawar, Amjad Hamouri and Jawad Muhammad al-Jaabari, and identified all of them as "Hamas leaders." Leibovitch confirmed to Ma'an that "They were all members of Hamas."
PNN and Ma'an also said the homes of the five men arrested in Hebron were searched, and Israeli forces entered the home of a man named Salameh al-Salaymeh and "turned it into a military outpost." The troops "forced him to gather his 15 family members and stay in the first floor … the soldiers stationed themselves on the third floor."
Hamas is classified as a terrorist organization by the U.S. and Israel, as well as Canada, Japan and the European Union.
© Copyright IBTimes 2023. All rights reserved.