Israel Cautioned Against Attacking Iran By Former U.S. Intelligence Chief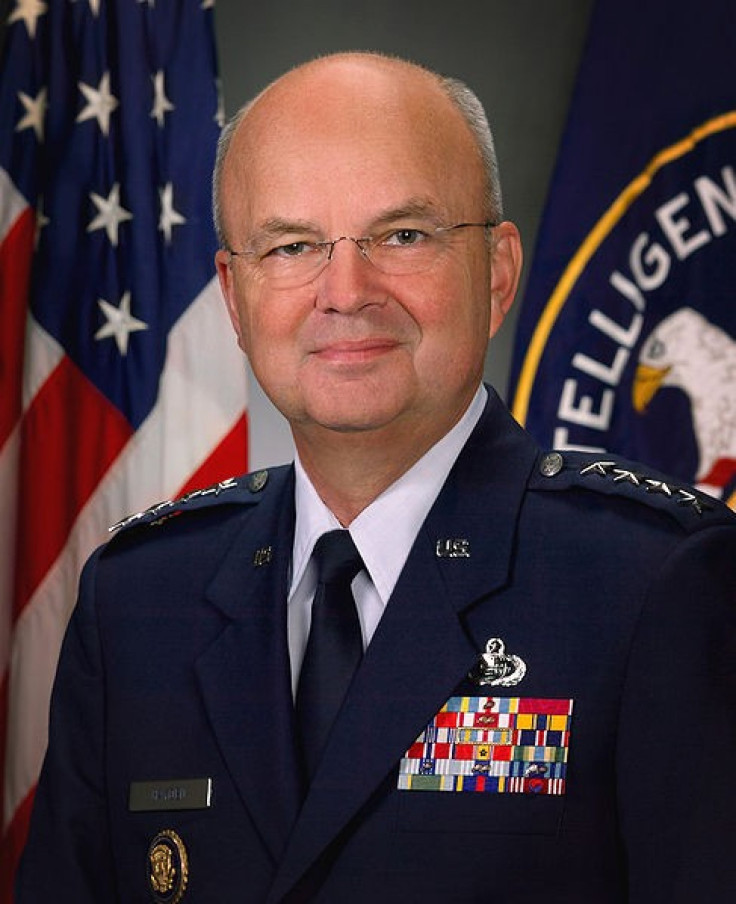 Former Central Intelligence Agency Director Michael Hayden has raised doubts as to whether an Israeli attack on Iran would be successful. He also warned that the consequences of such an attack would only reinforce what Israel has feared all along: Tehran's determination to develop nuclear weapons.
Hayden noted to the Israeli press that a military strike against Tehran would "only set the Iranians back some time and actually push them to do that which it is supposed to prevent, getting nuclear weapons."
In an interview with the Israeli newspaper Haaretz, published on Tuesday, Hayden -- the one-time Director of National intelligence, Director of CIA, National Security Agency chief, and four-star Air Force general-- noted that Israel lacks the resources that could guarantee a strike which could cripple Iran's nuclear program.
First, Israel does not have the overwhelming certainty about the location of Iran's nuclear facilities. While a number of larger sites, such as the uranium enrichment centers at Natanz and Fordo are publicly known, others may be hidden from Israel and Western intelligence.
"There is no absolute certainty that all targets are known," said Hayden.
Second, Israel lacks the capability to conduct a long-term bombing campaign, something only the United States could accomplish.
"I do not underestimate the Israeli talent, but geometry and physics tell us that Iran's nuclear program would pose a difficult challenge to any military," said Hayden.
Effective attacks on some of Iran's alleged nuclear sites may need larger and more sophisticated weaponry that what Israel currently possesses, but which the U.S. has only recently developed.
"Israel's resources are more limited than those of the U.S.," he qualified, meaning that sites are unlikely to be destroyed in one single strike, requiring them to be "revisited - which only the U.S. Air Force would be able to do."
That all sounds like advice from the former U.S. intelligence czar for Israel not to go it alone with respect to Iran,
Hayden mentioned that there was still time for Israel to wait on making a military strike, since Iran would only have nuclear-weapons capability (the ability to collect or construct the materials and knowledge to assemble a bomb, but necessarily the ability to actually build them) by 2013 or 2014.
However, he agreed with other U.S. and Israeli assessments that it was "probably true that the so-called 'window' regarding effective action is closing."
But perhaps that "window" is narrowing more slowly that originally proposed by Israeli officials.
Israeli Defense Minister Ehud Barak said earlier this year that late summer would be the last opportune time to take miltiary action against Iranian nuclear sites.
The International Atomic Energy Agency noted in late-August that its investigations revealed that Iran is far from acquiring enough highly-enriched uranium to assemble a nuclear bomb -- however that estimate is itself based on facilities to which the IAEA has access to, and would not account for capabilities in any hidden Iranian enrichment facilities, if they actually exist.
Iran would also need to demonstrate that it is able to build a nuclear device small enough to fit onto a precise ballistic missile (the close borders of the Middle East leave less room for error), something many proliferation experts consider to be quite difficult to construct (other rogue states like North Korea are not thought to have mastered the technology, despite have enough fissile material to make more than a dozen bombs).
On Tuesday, congressman Mike Rogers (R-Michigan), the chairman of the U.S. House of Representatives Intelligence Committee. said that his assessment supports the idea that Israel would wait until after the U.S. elections in November to attack Iran.
Rogers, speaking at a panel at the Republican National Convention in Tampa, added that he thought officials like Prime Minister Benjamin Netanyahu considered American support a major condition for any military action.
"I think they believe that maybe after the election they can talk the United States into cooperating," said Rogers.
© Copyright IBTimes 2022. All rights reserved.
FOLLOW MORE IBT NEWS ON THE BELOW CHANNELS