Israel Detains Al Qaeda-Linked Biological Weapons Expert Without Trial For 3 Years; Claims He Poses Danger To Region And Because No Arab Country Is Willing To Accept Him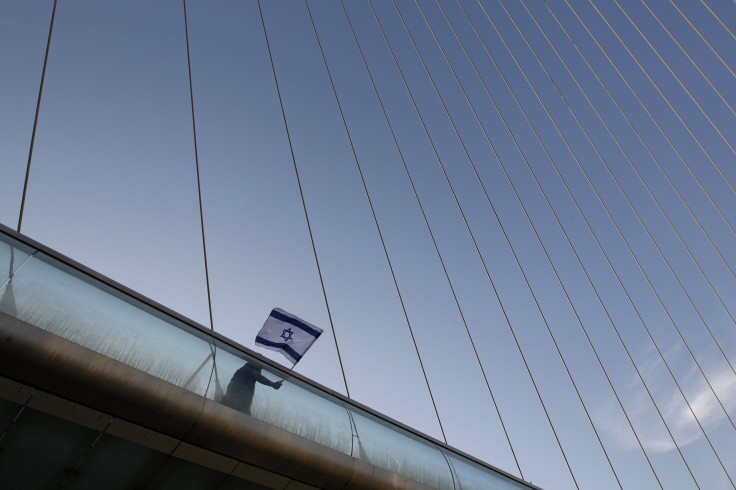 Israel has held an al Qaeda-trained biological weapons expert in detention for the last three years, stating that he'd be a threat to the region if allowed to walk free, even as attempts to transfer him to an Arab country have failed because no country is willing to accept him, Israeli media reported Monday.
Samar Halmi Abdel Latif al-Barq, 39, a Kuwaiti citizen of Palestinian descent, has been held in administrative detention -- a policy that allows Israeli authorities to jail suspected militants without trial -- since Aug. 25, 2010.
According to a document signed by Israel's Ministry of Justice's Human Rights and Foreign Relations Department, al-Barq was detained "for being an Al Qaeda" operative which poses a threat for the security of the West Bank." The detention order -- normally granted for a maximum period of six months -- against him was extended several times.
Al-Barq studied microbiology in Pakistan and underwent military training in Afghanistan, according to the document, before being recruited into al-Qaeda by Ayman al-Zawahiri, who now heads the terrorist organization, the document said, adding that al-Barq has accumulated vast knowledge and experience in the field of non-conventional weapons, with a focus on biological weapons.
Al-Barq was arrested as he attempted to enter Israel from Jordan on July 2010. He was first detained by U.S. forces for questioning and was later released in Jordan, where he was arrested and sentenced to jail for five years for terrorist activities.
The prosecution, responding to a plea filed by al-Barq in October requesting to be freed, said that such a move could endanger the entire region because he is capable of establishing a terrorist network in the region.
"The army command is convinced that his release at this time will be a point of no return for the development of a significant global jihadist infrastructure in the area." the State Attorney wrote in his response to the court against al-Barq's release, the Times of Israel reported.
According to the Israeli ministry, the practice of military detention helps the nation pre-empt terrorist strikes, Reuters reported. However, al-Barq's lawyer, Mahmid Saleh, countered allegations that his client poses a danger to the nation.
"If he is such a senior terrorist, then why hasn't he been prosecuted? There is no evidence against him," Saleh told Army Radio. However, according to Saleh, al-Barq does not deny meeting al-Qaeda leaders in the past, but claims that the meetings were only social in nature.
According to the Ministry of Justice's document, Israeli authorities had made several unsuccessful attempts to deport him to other Arab countries.
"It should be noted that several attempts were made to transfer Mr. Al Barq to several Arab countries, however up to date no Arab country has agreed to accept him," the ministry's document said.
© Copyright IBTimes 2023. All rights reserved.
FOLLOW MORE IBT NEWS ON THE BELOW CHANNELS