Israel Investigating Iran's Role In Missile Attack On Cargo Ship
KEY POINTS
The ship was en route to UAE from Saudi Arabia when it was hit
The vessel was previously owned by an Israeli company
Nobody was hurt and the ship continued on its path despite the fire
Israeli officials are investigating whether Iranian forces were behind Saturday's missile attack on a cargo ship in the Indian Ocean. The vessel, previously owned by an Israeli company, was en route to the UAE from Jeddah in Saudi Arabia when it came under attack.
Reuters reported, quoting Israel's N12 Television News, that the crew was unhurt and the ship continued its journey despite a fire breaking out aboard.
The attack was first reported by pro-Hezbollah Lebanese TV station al-Mayadeen and later confirmed by Israeli defense officials.
The Liberia-flagged cargo ship was earlier owned by Zodiac Maritime, a London-based company belonging to Israeli tycoon Eyal Ofer. However, Zodiac Maritime clarified it did not own the vessel anymore. "Following reports in the media, we can confirm that the vessel CSAV Tyndall is not owned or operated by Zodiac Maritime, which is a UK ship management company," the firm said Saturday.
Though both the UAE government or the Israeli officials reserved their comments on the matter, Israeli media claimed the attack was masterminded by Iranian forces, possibly in response to the targeting of an Iranian centrifuge production site in April.
A planned explosion that caused a blackout in the Natanz uranium enrichment plant in April was blamed by Iran on arch-foe Israel, terming it "nuclear terrorism." Though Israel did not respond to the allegation, local media reports, quoting intelligence sources, called it a Mossad cyber operation.
Both countries had traded allegations against each other after Israeli and Iranian ships were attacked in the sensitive waterway.
In April, an Iranian vessel, said to be an intelligence-gathering ship linked to the Islamic Revolutionary Guard Corps, was reportedly attacked by Israeli forces in the Red Sea. The Saviz, reportedly stationed near Yemen to support Iranian commandos sent on a commercial vessel (anti-piracy) escort missions, was hit by a limpet mine.
Iran also lost its largest navy ship, the Kharg, last month after it caught fire in the Gulf of Oman.
Israeli vessels too have been targeted multiple times before. Former Israeli Prime Minister Benjamin Netanyahu blamed Iran for an explosion on board an Israeli-owned vehicle-carrier ship in the Gulf of Oman in February. Another Israeli commercial vessel was attacked in April off the coast of the UAE.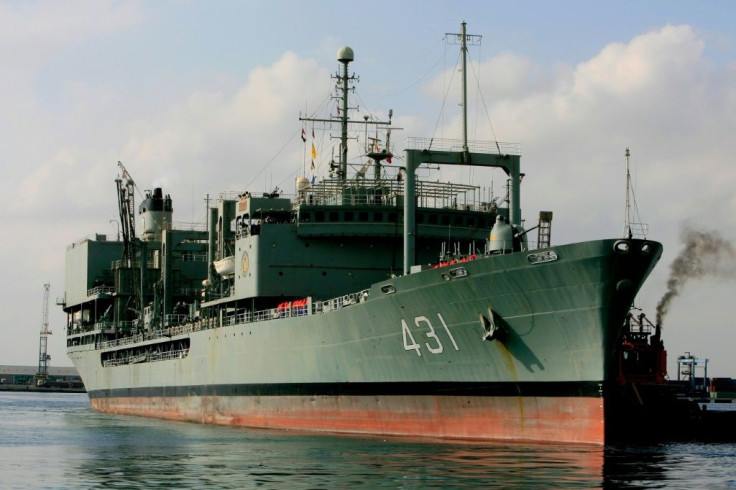 © Copyright IBTimes 2023. All rights reserved.