Israel-Palestine Conflict: French UN Security Council Resolution Off The Table In Favor Of Palestinian Statehood?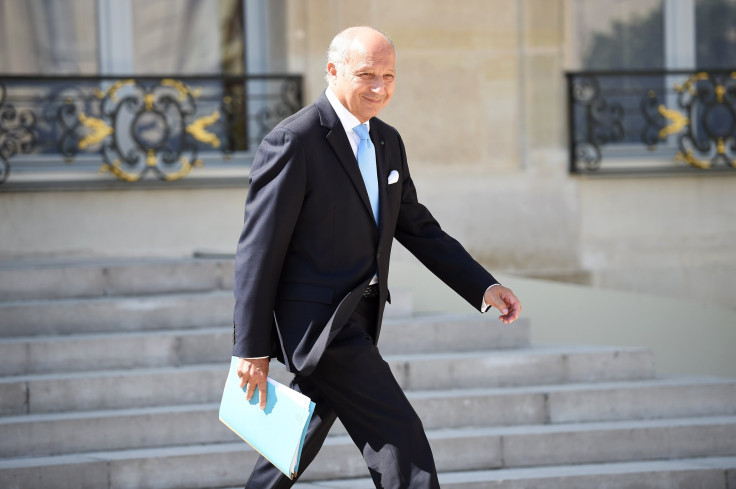 The French foreign minister met Tuesday in Paris with his Palestinian counterpart to discuss strengthening their diplomatic ties. Other parties, particularly Israel, took the meeting as a sign that France is giving up on a role as negotiator for a United Nations Security Council resolution between Israel and Palestine and instead would push for the recognition of Palestine as a sovereign state. France has been expected to present a resolution on the Israel-Palestine conflict to the Security Council, where it is a permanent member with veto power.
"The meeting also provided an opportunity to prepare for the first French-Palestinian intergovernmental seminar," read an official statement released following the meeting between France's Laurent Fabius and Palestinian Foreign Minister Riad al-Malki. "The first session of which will be aimed at strengthening our relations in the political, economic and cultural spheres," added the statement, which made no mention of any Security Council resolution, the Jerusalem Post reported.
The Assemblée Nationale, or French parliament, voted in favor of a resolution to recognize the state of Palestine as a sovereign nation in December 2014. Spokesmen on both sides of the debate said that though the resolution was chiefly symbolic, it would move Israel and Palestine closer to a peaceful solution to the long conflict based on mutual respect.
France has long been an active negotiator in the Israel-Palestine conflict, and the vote in December signaled to many that France was moving away from neutrality, after trying to push a U.N. peace proposal in 2014.
The proposal that France is expected to present when the U.N. session opens in September has been criticized both by Israel, which does not want an external solution imposed on it, and Palestine, where leaders said they fear it will not meet their demands.
© Copyright IBTimes 2023. All rights reserved.