Israeli Muppet New Spokesman For Israel's Potential War on Iran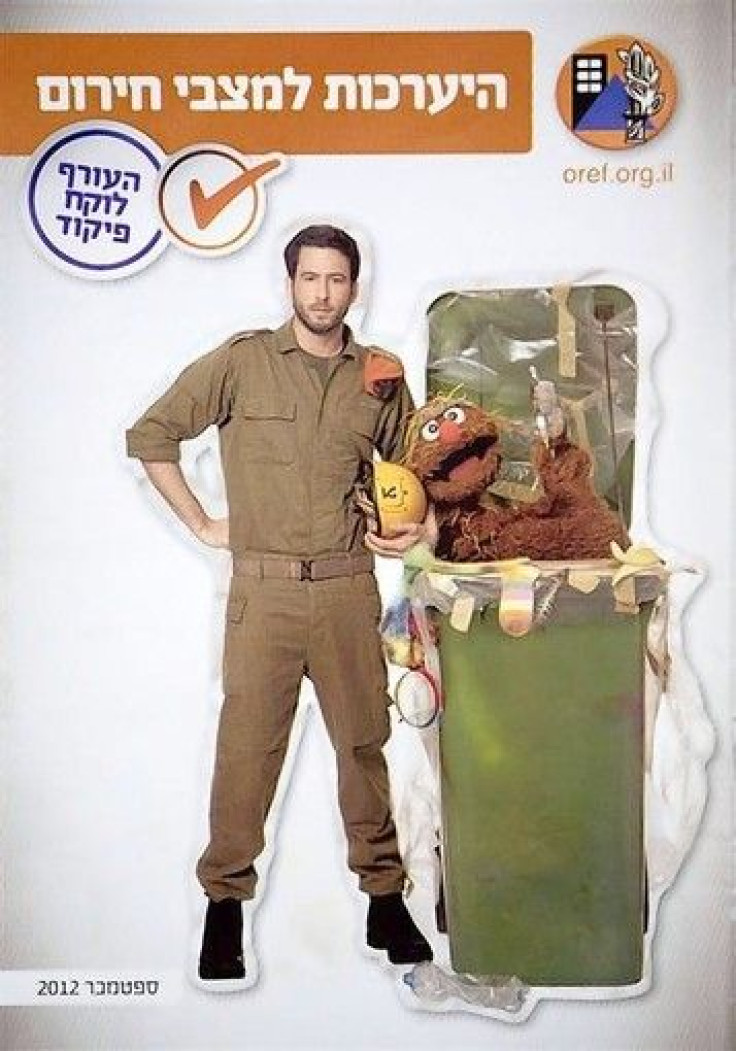 Moishe Oofnik wants you to be prepared for a bombing!
The Israeli Oscar the Grouch who is one of the stars of the Israeli version of 'Sesame Street,' called Rechov SumSum, now graces the cover of military-issued pamphlets warning Israelis that they have between 30 seconds and three minutes to find shelter when the air-raid sirens go off.
The pamphlets are now being distributed across the country, according to Reuters. The pamphlet is apparently part of the standard procedure in Israel for raising public awareness in the event of disasters; it also apparently includes instructions of what to do in the case of an earthquake.
Israel has accelerated the public distribution of gas masks in recent weeks, intensifying rumors that an attack on Iran might be imminent.
© Copyright IBTimes 2023. All rights reserved.