Israeli spy agency Mossad 'Wiretapped John Kerry's Phone During Peace Talks'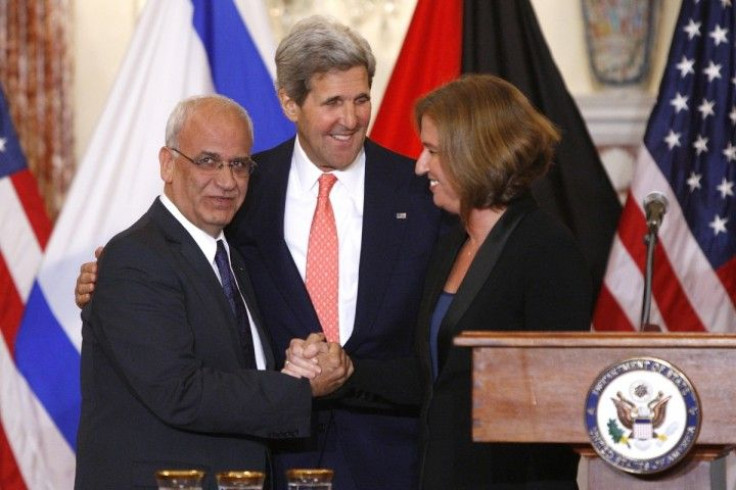 Israel wiretapped US Foreign Secretary John Kerry's phone while he was brokering peace talks between the Palestinian Authority and the Jewish state, intelligence sources have claimed.
Israeli intelligence agencies intercepted Kerry's phone calls and listened to his conversations via satellite while he was attempting to reach a peace deal between Israel and Palestine earlier this year, German news magazine Der Spiegel reported.
The Israeli government then used the information obtained from Kerry's conversations in its negotiations. The US-led peace talks fell apart at the end of April.
The US State Department and Israel both declined Der Spiegel's request for comment on the matter.
Kerry used encrypted phone lines, but also discussed issues with Israel, Palestine and the Arab states on normal phones, allowing Israeli spies to intercept his unsecured conversations.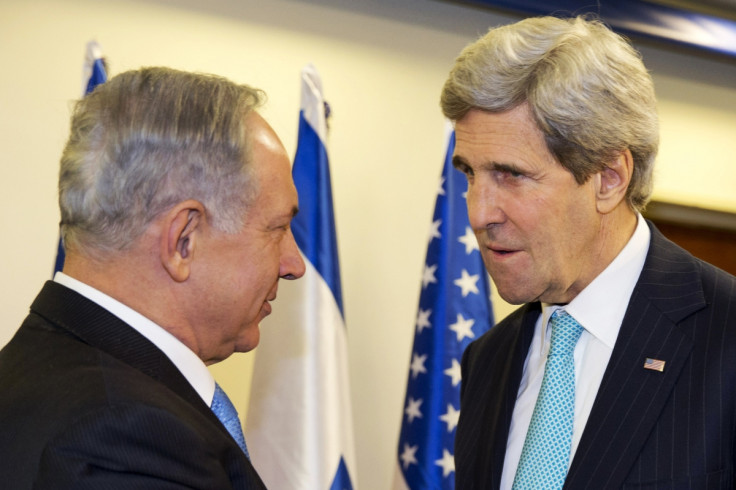 Israeli Prime Minister Benjamin Netanyahu (L) meets with US Secretary of State John Kerry during a meeting in Jerusalem.(Reuters)
In addition to Israel's intelligence agencies, at least one other spy service monitored Kerry's calls, Der Spiegel reported.
The revelations could further fracture US-Israeli relations, which are already strained following Israel's military offensive on the Gaza Strip, which has killed almost 200 Palestinians since the latest ceasefire broke down.
UK Foreign Secretary Phillip Hammond said that the conflict in Gaza has become "intolerable".
Some 1,740 Palestinians have died since Israel launched its militaryincursion "Operation Protective Edge" at the start of July. An estimated 65 Israelis have been killed.
On Sunday, it was reported that at least 10 people and a further 30 were injured when a school run by the United Nations in Rafah, southern Gaza was hit by an Israeli airstrike.
Robert Turner, director of the United Nations Relief and Works Agency, said the attack could not have been an accident because the agency informs the Israeli Defence Force of all its sites and shelters daily.
At least six UN shelters have been hit by Israeli airstrikes since the conflict began, killing several people including many children.
© Copyright IBTimes 2022. All rights reserved.
FOLLOW MORE IBT NEWS ON THE BELOW CHANNELS