Is It Right Time To Buy Real Estate? Mortgage Requests Surge As Virus Weakens Rates
KEY POINTS
Coronavirus fears have weakened lending rates because of slowdown fears
Refinance applicants are flocking to lenders seeking the lower rates
Number current mortgage holders seeking refinance rose 8% during the week
The rise was 146% when compared to that last year during the same period last year
A fall in mortgage rates to the lowest since November because of coronavirus fears is driving existing borrowers in droves to lenders with refinance requests. Applications to refinance home loans shot up 8% for the week and 146% year on year, a report says. The refinance market is most sensitive to interest rate swings.
New homebuyers also may soon find the fall in fixed-term mortgage rates attractive, leading to an increase in mortgages, market sources say. New mortgage applications to purchase a home rose 5%, which were 17% higher when compared to the same period last year.
The fall in mortgage rates to their lowest level since November is attributed in part to worries of a market slowdown from fears that the new coronavirus infections that originated in China's Wuhan could develop into a pandemic. The deaths are nearing 250 and infections are inching up to 10,000, media reports say.
The overall mortgage applications have risen 7.2% from the previous week, the seasonally adjusted index of Mortage Bankers Association shows. The average contract interest rate for 30-year fixed-rate mortgages with loan balances of $510,400 or less fell to 3.81% from 3.87%, with points increasing to 0.28 from 0.27 for loans with a 20% down payment, the CNBC has reported. "Mortgage applications continued their strong start to the year, as borrowers acted on the drop in mortgage rates last week," the report quoted Joel Kan, an MBA economist as saying. Investors' increased concern about the impact of China's new coronavirus outbreak, in addition to other concerns about trade and other geopolitical risks also contributed to the fall in the rates, he said.
What seems to be luring applicants seeking home loan refinancing is the fact that the 30-year fixed-rate this year is nearly a full percentage point lower than last year.
Housing demand is increasing and real estate agents are reporting much higher buyer traffic than normal, reports say, prompting them to say the spring seems to have begun early.
Trade sources suggest that the main obstacle to a sharp increase in home sales will be the supply-side constraints, particularly at the entry-level. The Fed guidance will be key to sustained fall in mortgage rates and an increase in refinance requests, market sources say.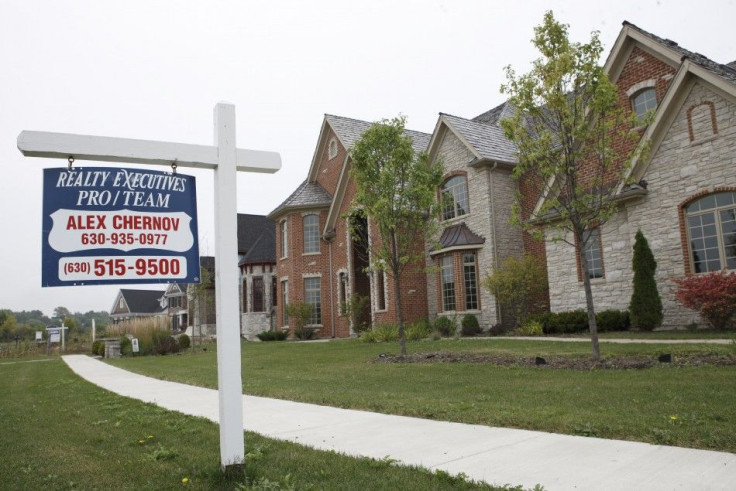 © Copyright IBTimes 2022. All rights reserved.
FOLLOW MORE IBT NEWS ON THE BELOW CHANNELS