Italian Consumer Groups Take McDonald's To EU Antitrust Watchdog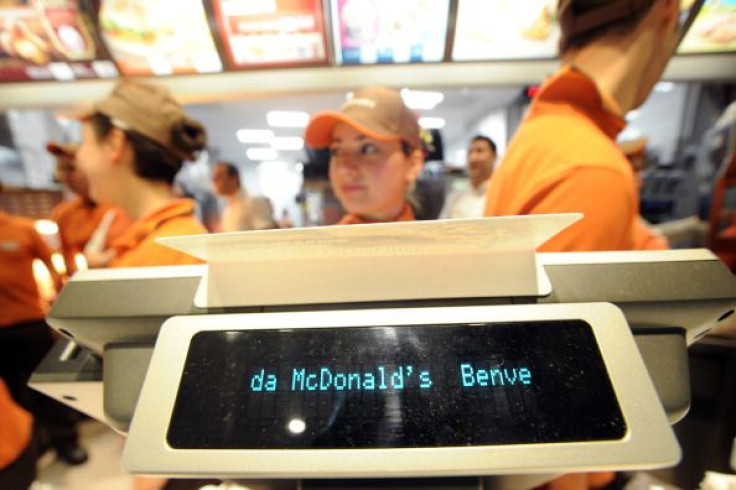 Three Italian consumer groups announced Tuesday they had asked the European Commission to launch an investigation into McDonald's franchise system which they alleged was anti-competitive. The Commission is already probing McDonald's about its tax arrangements with Luxembourg.
McDonald's, the largest real estate owner in the world, charges more than 10 times the market price as rent for its franchises and makes prospective franchise owners sign 20-year lease agreements — twice as long as most other franchise-based restaurants, the groups alleged.
The company made $9.27 billion in revenues last year from its franchise restaurants worldwide, accounting for about a third of its overall turnover. Franchisees operate about 75 percent of McDonald's outlets in Europe and the fast food chain earns most of its profits from its rental income, the consumer groups alleged.
"McDonald's exercises an excessive and disproportionate control on its franchisees by implementing conditions that exceed without justification what is required for the protection of its system, its know-how and reputation," the group said in a 46-page complaint to the European Commission, seen by Reuters.
The Italian consumer groups — Codacons, Movimento Difesa del Cittadino and Cittadinanzattiva — also said consumers end up paying higher prices in franchised restaurant compared to an outlet directly managed by the multinational company due to the high rentals. Prices of 97 percent of the items on McDonald's menu were higher in franchise restaurants in the Italian city of Bologna, while in the capital, Rome, 68 percent of the items cost more in franchise restaurants, the complaint claimed.
The Italian groups are backed by the Service Employees International Union (SEIU) and European trade unions, whose complaint about suspected tax avoidance by McDonald's prompted a tax probe by the European Commission, according to Reuters.
McDonald's had earlier attracted wide public scorn in Italy when an advertisement, aired in April last year, depicted an Italian child preferring the company's popular happy meals to pizza, with some Italian chefs threatening to take the fast food chain to court for attacking traditional Italian food.
© Copyright IBTimes 2023. All rights reserved.