Italian GP: Kimi Raikkonen Unsure About Ferrari Future, No Retirement Plans
Kimi Raikkonen's future continues to be a talking point and it took center stage Thursday when the two Ferrari drivers arrived in Monza for the Italian Grand Prix on Sunday.
Sebastian Vettel is contracted to the Italian team until the end of the 2020 season, but the identity of his teammate remains a mystery with Raikkonen and Charles Leclerc linked to the vacancy.
The Finnish racer is keen to remain in Formula 1 for at least one more season with Ferrari and admitted he is driving at the same level as he did a decade ago when he was the reigning world champion.
According to F1.com, the statistics also back his statements as he has the same number of podium finishes after 13 races in 2018 as he had during his title winning season in 2007. Raikkonen has eight podium finishes this year including five in the last six races.
Ferrari's last drivers' champion has shown he can compete with the best despite being the oldest driver on the grid. He is currently third in the Drivers' championship behind title contenders Lewis Hamilton and Vettel.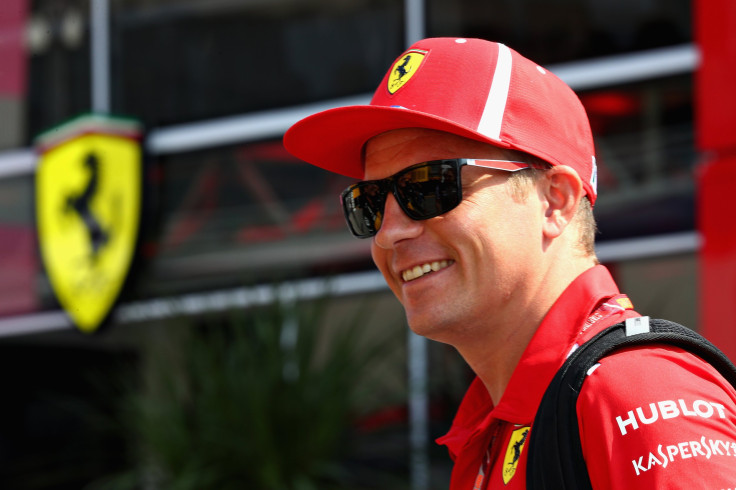 Raikkonen is keen to remain in F1 and is unsure when he will call time on his career. He made it clear he will only stop when he believes he does not have the speed to compete in the sport.
"I don't feel like I drive any differently than 10 years ago," Raikkonen said during the pre-race drivers' press conference on Thursday. "I think I drive pretty well in my own books at least. That's enough for me."
"I wouldn't be here if I didn't think I could drive as well as I feel I should. That's my tool to measure, and decide when it's enough. Who knows? Maybe I'll wake up one morning and I don't know how to go fast anymore. … I don't think there is a time, it's more feelings, how do you feel yourself doing - good or bad. People say the speed would disappear but to this day, I don't feel it has disappeared for me," the Finn explained.
"Like I say, maybe I wake up one morning and it's not there anymore. It could be like that. But I don't think you put a date on it - it's more if you have it, if not, that's it."
Ferrari are yet to make a decision on Vettel's partner next season and after initial reports suggested they could opt for young rising star Charles Leclerc, who is a Ferrari academy driver, recent talk has veered toward Raikkonen being retained for at least one more season.
The Finn is certain he wants to remain in the sport and when the question was put to him Thursday, he made it clear the decision lies with the team and that he is still to be informed about whether he has a future at Ferrari beyond 2018.
"I don't know. Obviously at some point, that's for sure. But you probably can't expect anything here, that's what I've learned in the past. We'll see. I don't know," Raikkonen said about his future and if anything will become clear at Monza this weekend. "You need to talk to the team. It's not up to me. It's not my decision in the end."
© Copyright IBTimes 2023. All rights reserved.