Italian Journalist Killed In Ukraine As Presidential Elections Begin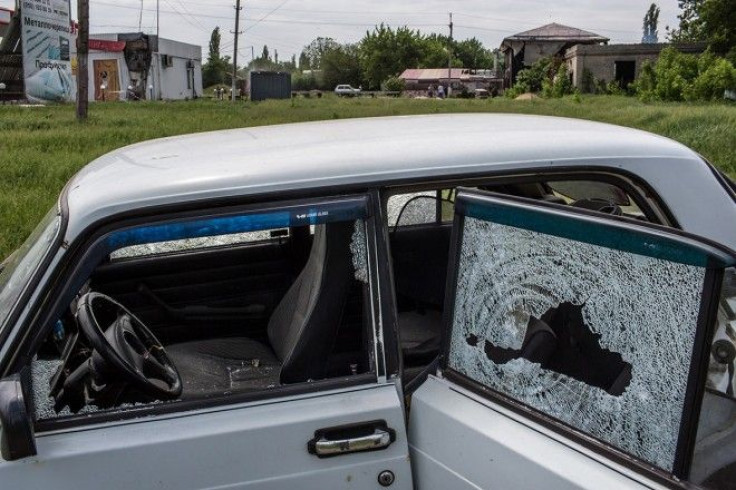 An Italian journalist has been killed in a mortar attack in eastern Ukraine as the country begins voting for a new president. Photojournalist Andrea Rocchelli, 30, died after a shell attack close to Slovyansk, where anti-Kiev sentiment runs high. A Russian national, reported to be Rocchelli's interpreter, also died in the attack. A foreign ministry spokeswoman in Rome said: "Unfortunately, all of the information points to the fact that he has died." Rocchelli's family is due to arrive in Kiev on Sunday to identify the body.
A French journalist, William Roguelon, was also injured in the attack and was taken to a local hospital where he received treatment and was discharged. The death came as voting began in Kiev on Sunday, with pro-Russia groups reportedly attempting to prevent people from casting their ballots by patrolling polling stations and snatching ballot boxes. Officials said many polling stations in Ukraine's Russian-speaking regions would not open due to fears of attacks. The vote will also exclude more than 15 percent of the electorate resident in Crimea, now annexed to Russia, which could potentially mar the outcome of the election.
There are early signs of a high turnout for the vote, which has been described as the most important since the former Soviet republic gained independence from Moscow 23 years ago. Voting began in most of Ukraine at 8 a.m. local time and will end after 12 hours. The results will be released via exit polls ahead of the official outcome on Monday. Officials said only about 20 percent of the polling stations in the Russian-speaking Donetsk region, which has 3.3 million registered voters, were operational by 9:30 a.m. local time. The main candidates, including front-runner confectionery magnate Petro Poroshenko, are promising to forge closer ties with the West. If Poroshenko, nicknamed the "chocolate king," is unable to claim an outright majority of more than 50 percent, a run-off vote will be held on June 15. Poroshenko's closest rival, former prime minister Yulia Tymoshenko, remains a divisive figure due to her perceived economic failures while in office. As she voted in her native city of Dnipropetrovsk in central Ukraine, Tymoshenko said: "It is time to hold a referendum on joining NATO to restore peace in Ukraine."
© Copyright IBTimes 2022. All rights reserved.
FOLLOW MORE IBT NEWS ON THE BELOW CHANNELS