Italy Flash Floods: 8 Dead, Several Missing In 'Water Bomb' Rainfall [Video]
KEY POINTS
Italy's Marche region experienced catastrophic rainfall
Gushing floodwaters swept away dozens of vehicles
Videos shared on Twitter show gushing floodwaters causing property damage
Fifteen inches of continuous rainfall led to a severe loss of life and property damage in Italy's Marche region and by the late hours of Thursday, at least seven people had reportedly died and many more were missing as rescue operations began.
The catastrophic floods that resulted from hours of rainfall swept away dozens of vehicles as streets in the central Italian provinces were inundated with water. Stunned local authorities said they weren't expecting such a sudden "water bomb," Reuters reported.
The Catiano commune in the Pesaro Urbino province witnessed a record-breaking 16 inches of rain, second only to the Liguria region which had received 19 inches of rainfall in Oct. 2021, as per TDPel Media.
Videos shared on Twitter paint a horrifying image of the gushing floodwaters flowing in impacted areas.
Several Italian regions were gripped by multiple storms following the European heatwave. Along with Marche, other regions experiencing storms include Tuscany, Umbria, Abruzzo, Fruili Venezia Guilia, Lombardy, Liguria and Molise.
Responses are pouring in from the political circuit in the face of crisis. Mayor of Serra Sant'Abbondio, Ludovico Caverni said the torrential rainfall felt "like an earthquake", RAI state radio reported, according to Sky News.
Speaking to the media, the head of civil protection at Marche's regional government, Stefano Aguzzi said, "We were given a normal alert for rain, but nobody had expected anything like this."
Enrico Letta, leader of the center-left Democratic Party, suspended all campaign activities around the upcoming general elections on Sept. 25 and urged others to focus all resources on Marche.
"Let's stop our election campaign in #Marche . As a sign of mourning and participation in the pain of the affected families and to give with our volunteers all the necessary help with respect to the terrible damage of #alluvione" he tweeted.
"Stunned and speechless in the face of the tragedy that struck #Marche . Thinking and crying for the victims. The hope that the rescuers will be successful in their relentless work. #Alluvione" his earlier tweet read.
This is a developing story, check back for updates.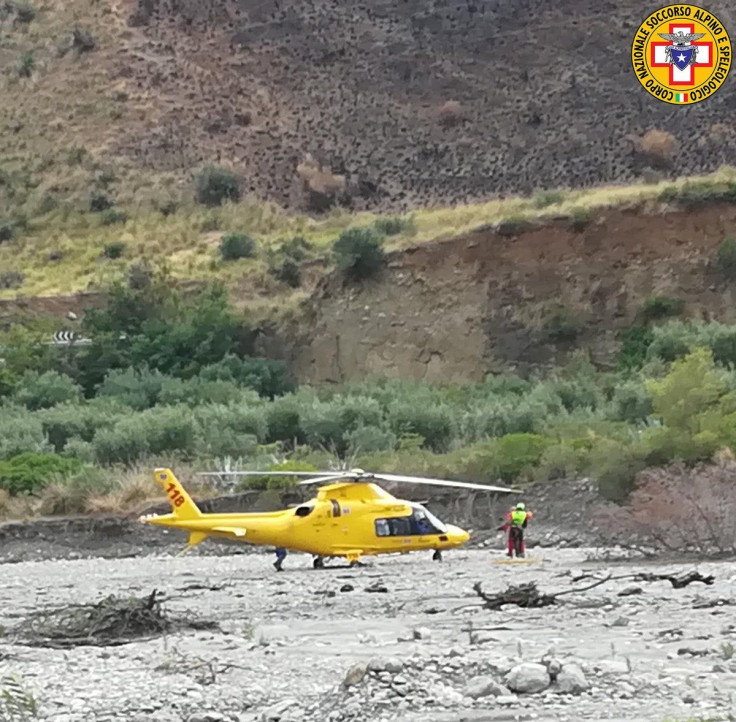 © Copyright IBTimes 2023. All rights reserved.