Ivory Coast bond dives on missed coupon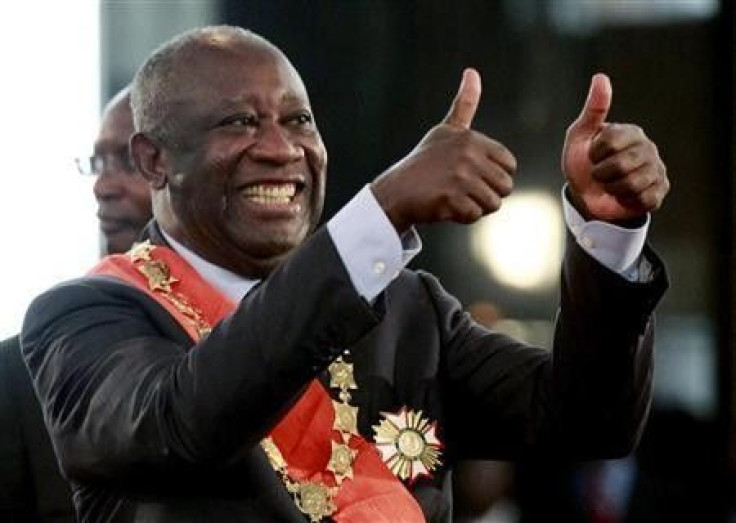 The price of Ivory Coast's 2032 $2.3 billion bond dived to a record low on Tuesday after investors said the West African country had defaulted by missing a January 31 coupon payment deadline.
The world's top cocoa grower, gripped by a post-election power struggle that has triggered lethal street violence and is paralysing the economy, already missed an end-of-2010 deadline for the $29 million payment but had a one-month grace period.
The bond fell three cents in early trade to 33.4 cents on the dollar, giving a yield of 18.123 percent according to Reuters data.
The market has already been pricing for the missed coupon payment, but there are probably some forced sellers out there, who cannot hold defaulted debt according to their mandate, said one fund manager.
Late on Monday, financial trade group EMTA recommended the bond trade from February 1 without accrued interest, saying it had proposed the measure after contacts with major market players.
The EMTA statement confirms the default from a legal standpoint, said Richard Segal, director of emerging markets at Knight Capital in London.
In Addis Ababa, the official whom presidential claimant Laurent Gbagbo has appointed as his foreign minister repeated his camp's line that the coupon would be paid at some point, but without giving a firm timeline.
We have the money of course, as we've been paying our civil servants. I don't know when, but we'll definitely pay, Alcide Djedje told reporters on the margins of an African Union event.
No comment was available from the side of rival candidate Alassane Ouattara, who won a November 28 poll according to UN-certified results.
His aides have said they cannot pay the coupon until they wrest full control of Ivorian state funds from Gbagbo, who alleges the election was rigged and refuses to step down.
© Copyright Thomson Reuters 2023. All rights reserved.