Ivory Coast's Former First Lady Simone Gbagbo Sentenced To 20 Years In Jail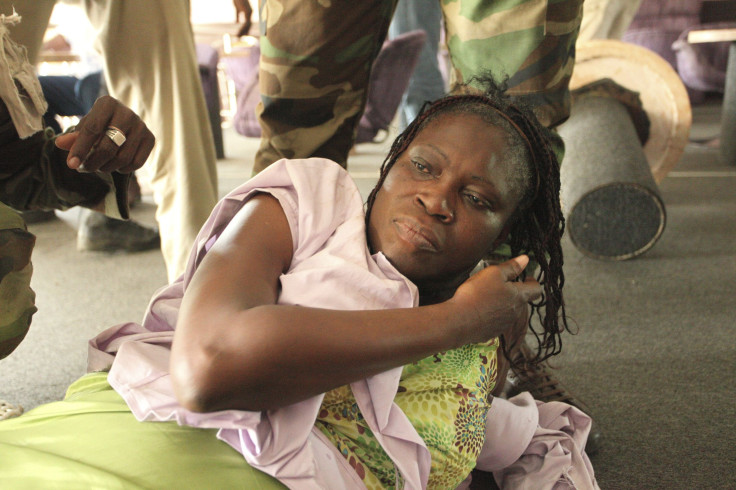 An Ivory Coast court on Tuesday sentenced former first lady Simone Gbagbo to 20 years in prison for "undermining state security" during post-election violence in 2010-2011. The court "unanimously" sentenced the wife of former Ivorian President Laurent Gbagbo, Tahirou Dembele, the court's president, told France 24.
The violence began in 2010 when Laurent refused to relinquish his post to opposition leader Alassane Ouattara, who was declared winner of a presidential poll. Laurent is currently being held by the International Criminal Court (ICC) in The Hague, awaiting trial for charges of crimes against humanity. The ICC has also charged Simone, 65, but Ivory Coast has refused to hand her over.
Simone, known as the "Iron Lady," was accused of being complicit and aiding Laurent as his security forces allegedly waged a campaign of terror on the Ivorian people, leading to over 700 disappearances, The Guardian reported. However, forces loyal to both sides of the conflict have been accused of committing atrocities, BBC reported. Nearly 3,000 people are thought to have died during months of violence that was eventually ended in 2011 by an international mission led by France.
Prosecutors had previously sought a 10-year sentence for Simone, arguing that "Simone Gbagbo most certainly participated in the composition of armed gangs," Simon Yabo Odi, state prosecutor, told the court Tuesday, adding "her men … participated in an insurrectional movement."
Her defense attorney Rodrigue Dadje had dismissed the charges as a "political attack."
"In this claim, there [are] no facts against Madam Gbagbo. Nobody can tell Madame Gbagbo that [on] January, February or March [she] did something like this or like that, and this action is an infraction," he reportedly said.
The United Nations said Ivory Coast is on the path to recovery, but Ouattara's Rally of the Republicans party is reportedly still struggling to reconcile with Laurent's Ivorian Popular Front party.
Simone told the court that she had forgiven her accusers. "I have suffered humiliation on humiliation during this trial. But I am ready to forgive ... because if we do not forgive, the country faces a crisis worse than what we experienced," she said, according to Agence France-Presse.
© Copyright IBTimes 2023. All rights reserved.