Jack Ma Reduces Alibaba Stake: How Much Is The E-Commerce Billionaire Worth?
Chinese billionaire Jack Ma has cut his stake in Alibaba Group Holding (BABA), the multinational tech giant he co-founded, cashing out more than $8 billion.
Ma, who retired in September to focus on philanthropy, now owns a 4.8% stake in Alibaba, down from the previous 6.2% holding, Reuters reported.
Along with Ma's divestment, Executive Vice-Chairman Joseph Tsai decreased his stake in the company to 1.6% from 2.2%, the news outlet reported.
Bloomberg's Billionaires Index ranks Ma as the 19th richest person in the world, with a net worth of $52.4 billion.
Ma has donated millions of pieces of personal protective equipment to hospitals worldwide during the coronavirus pandemic through his charity, the Jack Ma Foundation.
Alibaba's stock price increase even as the Chinese economy slowed during the coronavirus crisis. The company reported revenues of $16,144 million, up 22% for the quarter ending in March, under the leadership of Daniel Zhang, who succeeded Ma as chairman.
"The pandemic has fundamentally altered consumer behavior and enterprise operations, making digital adoption and transformation a necessity," Zhang said in a statement. "We are well positioned and prepared to help large and small businesses across a wide spectrum of industries achieve the digital transformation they need to survive this difficult period and eventually prevail in the new normal."
In an April 2019 filing with the U.S. Securities and Exchange Commission filing, Alibaba reported that Ma planned to sell up to 21 million shares within one year to fund his philanthropic interests.
Shares of Alibaba were trading at $261.98 as of 11:16 a.m. ET, down $0.03 or 0.01 %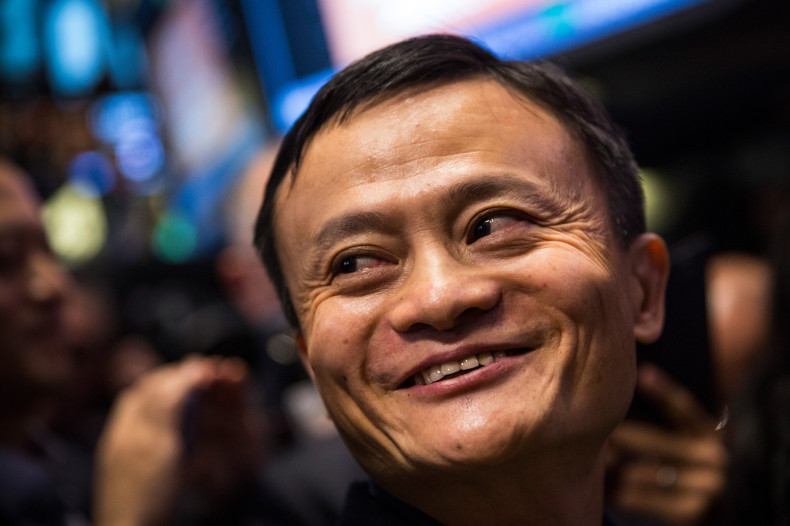 © Copyright IBTimes 2022. All rights reserved.