Jacques Villeneuve Labels Max Verstappen Being Compared To His Father 'Shameful'
The 1997 Formula 1 Drivers' world champion, Jacques Villeneuve, has taken serious offence to Niki Lauda comparing Red Bull Racing's Max Verstappen to his father Gilles Villeneuve.
Gilles drove in F1 from the 1977 season until Belgian Grand Prix in 1982, when he suffered a fatal accident after a collision during the final qualifying session. He spent five of his six seasons with Ferrari recording six wins and a second place in the Drivers' championship in 1979.
The Canadian received wide spread acclaim for his driving style and his performances during his six seasons in the sport. He is now a Formula 1 icon with the circuit in Canada named after him.
Verstappen, who is just 20-years-old, has already displayed a penchant for racing on the edge and taking risks while on track, similar to Gilles. He has already won three races in his short F1 career and is tipped to be a future world champion.
The Dutchman is enduring a difficult start to the 2018 season with most of his mishaps occurring through driver errors. He has managed just two podium finishes despite having a competitive car which has been put in the spotlight with every mistake coming under heavy scrutiny.
Lauda, a former Ferrari driver himself, criticized Verstappen after the Dutch driver cost him and his Red Bull Racing team a chance of winning the Monaco Grand Prix by crashing in the third free practice, and it was not the first time a mistake on track has proved costly for the team.
After questioning his mistakes, Lauda went on to compare Verstappen to the legendary Canadian. And that has not gone down well with Villeneuve, who labelled the comparison "shameful" and suggested the Mercedes non-executive chairman was still getting over the fact that Ferrari replaced him with Gilles in 1978.
"I admit I was shocked to be told that Niki Lauda had dared to compare Gilles to Max Verstappen," he told Le Journal de Montreal, as quoted by PlanetF1. "It is shameful."
"Maybe Lauda still has a problem with Ferrari's decision to replace him with my father. ... I agree that the Red Bull driver takes risks like my father did, but there is a big difference – my father had respect for his opponents and learned from his mistakes."
"His education was completely different. Unlike Verstappen, Gilles would not block or change course direction on the track," the former Williams driver added. "Quite frankly I don't understand the comparison at all."
Verstappen, meanwhile, delivered his best performance of the season at the recently concluded Canadian Grand Prix where he finished third behind winner Sebastian Vettel and second placed Valtteri Bottas.
The F1 juggernaut now heads to the Circuit Paul Ricard in France for the first time since 1990 for the eighth race of the 21-race calendar. Vettel is leading the championship by one point from Lewis Hamilton.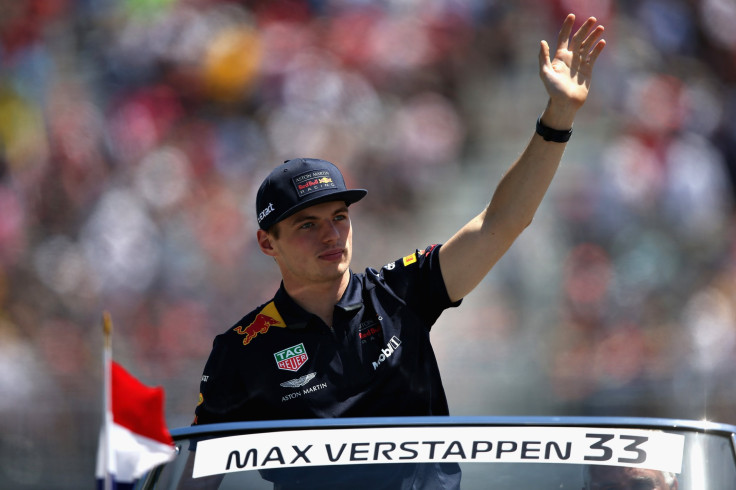 © Copyright IBTimes 2023. All rights reserved.