James Foley's Kidnapping And Death Reveal Inconsistencies In US, European Policies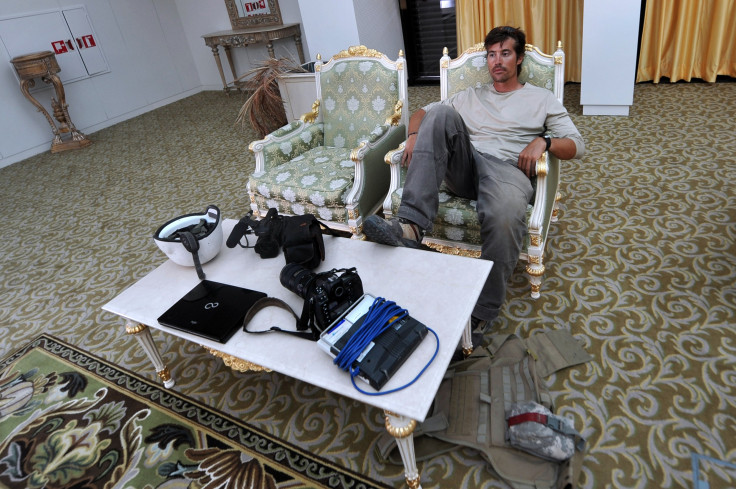 According to the final email received by James Foley's parents before his death, ISIS had attempted to arrange a prisoner swap for their son. The move would have been similar to the one that saw U.S. soldier Bowe Bergdahl released from captivity in exchange for five Taliban leaders in May 2014.
One kidnapping and ransom expert said that in not accepting the deal offered by ISIS the United States was showing the inconsistency its kidnapping policy. "You could question if there is some hypocrisy involved," said Mike Ackerman, a former CIA operative who is now the director of the Ackerman Group, which offers expertise in counterterrorism and negotiation. "They did a prisoner swap for Bergdahl in exchange for five senior terrorist leaders. Why not Foley?"
Generally, the U.S. has a policy of not negotiating with terrorists because it believes payment encourages future kidnappings and fuels terrorism, but at the same time the government has done precisely that in the past, for instance negotiating with the Iranian regime, with whom the U.S. had no relations and considered hostile, in what became known as the Iran-Contra affair. In the mid-1980s, White House officials orchestrated the sale of weapons to Iran, which was under an arms embargo, hoping that this would result in Iran pressuring for the release of American hostages in Lebanon.
Offering prisoner swaps may still encourage kidnapping, even if it is not a direct monetary ransom. "It certainly incentivizes kidnap even if you are only doing it to get back a prisoner," said Ackerman.
The email from ISIS, which was released on Thursday evening, said, "You were given many chances to negotiate the release of your people via cash transactions as other governments have accepted. We have also offered prisoner exchanges to free the Muslims currently in your detention like our sister Dr Afia Siddiqui, however you proved very quickly to us that this is NOT what you are interested in."
The U.S. State Department refused to confirm any negotiations with ISIS took place, and reiterated its policy towards terrorist kidnapping. "We do not make concessions to terrorists," said State Department deputy spokeswoman Marie Harf in a Aug. 21 press conference. "We do not pay ransoms."
The Islamic militant group had demanded a ransom of about $132 million for Foley and has made a similar demand for Steven Sotloff, a journalist it still holds captive, according to a New York Times report. The United States policy of refusing to pay, Ackerman said, may make it less likely for hostages to survive captivity.
But there is also the issue of inconsistent policies between some European countries and the United States, which David Rohde, a Reuters journalist who was kidnapped twice in his career, said may be a contributing factor in Foley's death. European governments have often been suspected of paying ransoms. "A consistent response to kidnapping by the U.S. and Europe is desperately needed. The current haphazard approach is failing," he wrote.
Groups affiliated with al Qaeda have received around $125 million in revenue from kidnappings, according to a July New York Times investigation. The last year alone has generated $66 million, which has mostly come from European countries.
"There is no right answer," Ackerman said. "If you take the broad view and you pay a ransom or release prisoners then you are rewarding terrorists and encouraging them to commit more kidnappings in the future. If you don't pay, people die."
A French hostage who was held for eight months with Foley, journalist Didier François, was freed last April in exchange, according to some reports, for a ransom of $18 million. The French government denied any payment.
© Copyright IBTimes 2023. All rights reserved.