James Harden Net Worth: Rockets Salary Is $39M, But Endorsement Earnings Are Higher
James Harden's net worth and endorsement deals reach the multi-million level. He is at the peak of his career and if he remains healthy, the lefty scorer will be one of the highest paid athletes in the NBA.
According to ESPN, Harden's salary for the 2019-2020 season is $38,199,000. This is already considered a salary fit for a franchise player but in the league full of superstars, his salary is only good for 6th best. Ahead of him are Kevin Durant, John Wall, Russell Westbrook, Chris Paul and Stephen Curry. Interestingly, LeBron James and his $37,436,858 is at 8th spot.
There are many factors to consider before a player is signed to a multi-million deal. Injury history, production, age and desire to win are hard to find in one player but Harden seems to have all of it. His play in recent years speaks for itself. He won MVP in 2018 and was runner up in 2015 and 2017. If he takes care of his body, the Rockets could still get 3-4 seasons of MVP worthy performances.
In 2017, he signed a lucrative $171 million, 4-year deal in Houston. The last year of the contract in 2023 will see the former OKC Thunder guard receive $47 million annual salary, Forbes reported.
James' star power enables him to score deals and endorsements as well. Adidas made him their main man with a 13-year, $200 million deal, which means, for the rest of his career, Harden would likely don the 3 Stripes brand on the court. Aside from Adidas, he also has Art of Sport (AOS), Electronic Arts, State Farm and BodyArmor as brand partners.
In a report by Celebrity Net Worth, the former MVP has accumulated an estimate of $165 million. It also revealed that when all is said and done, Harden's potential career earnings, salary and endorsements, could reach $560 million. Of course this number depends on his health and production, but if he remains focused and injury free, there is no reason why he would not receive a lucrative extension from the Rockets.
The California native played for the Thunders and formed a lethal trio with Russell Westbrook and Kevin Durant. All three of them won league MVP with different but they failed to reach the NBA finals in their time in Oklahoma. This season, Westbrook decided to team up with Harden in Houston in an attempt to finally win a championship ring.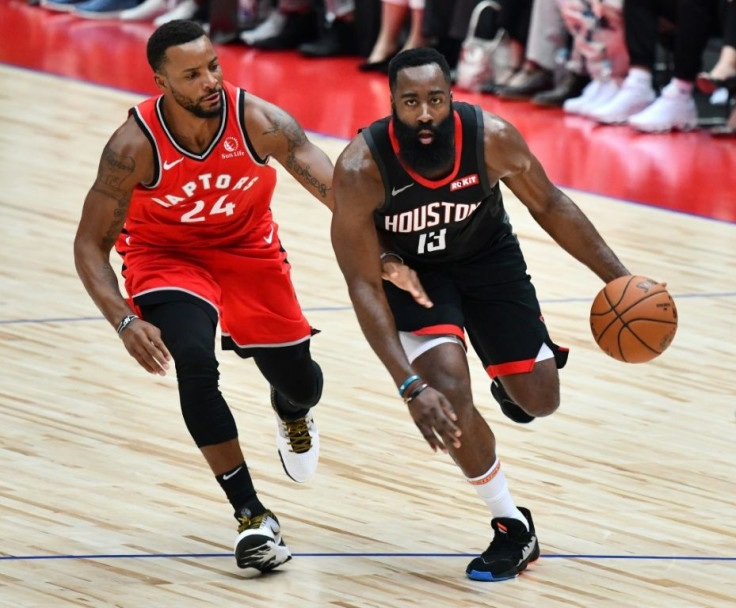 © Copyright IBTimes 2023. All rights reserved.