James Holmes Found Sane After Two Mental Health Evaluations: Prosecutor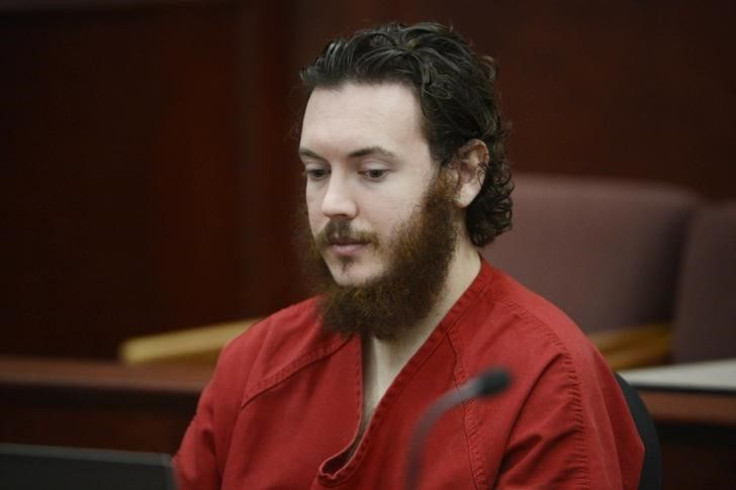 Two mental health evaluations found James Holmes, the gunman behind the Aurora, Colorado, theater shootings, sane, a prosecutor said Monday at the start of Holmes' trial, according to the Associated Press. The former neuroscience graduate student is accused killing 12 and wounding 70 during the July 2012 premiere of "The Dark Knight Rises."
How 12 jurors evaluate that information will determine whether Holmes, 27, will be committed to an institution for the criminally insane, go to prison or face a death sentence. Holmes pleaded not guilty by reason of insanity in 2013 to 166 counts, including first-degree murder, attempted murder and an explosives offense, USA Today reported.
Holmes had purchased more than 6,000 rounds of ammunition ahead of the shooting, CNN reported. On July, 20, 2012, he gained access to the Century 16 Cinema by way of an emergency exit after donning protective gear and a gas mask. He threw tear gas into the packed theater and then opened fire, killing and injuring dozens in the process. Prosecutors allege the shooting was planned by Holmes months in advance.
Defense lawyers claim Holmes suffered a psychotic episode and couldn't tell right from wrong at the time of the shooting, the AP said. Under Colorado law, the state will have to prove beyond reasonable doubt he was in fact "not insane" at the time of the shootings.
Prosecutors are expected to seek the death penalty. If Holmes is found not guilty by reason of insanity, he will be committed to a state mental institution indefinitely, ABC News reported.
© Copyright IBTimes 2023. All rights reserved.