James Jones Returns To Green Bay Packers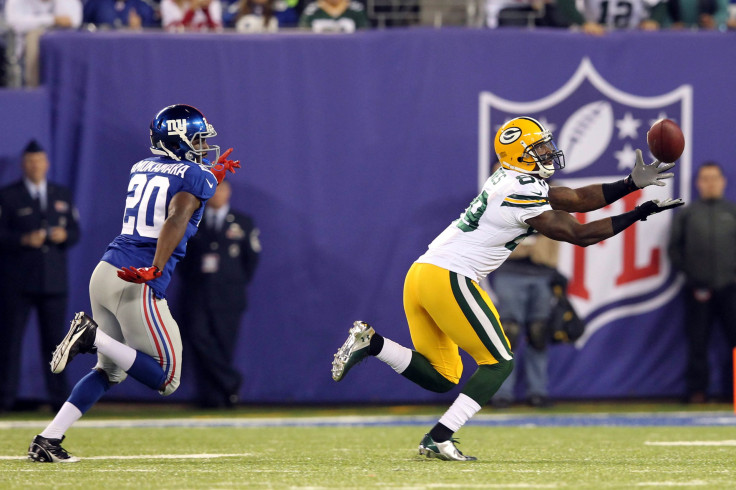 Veteran wide receiver James Jones has agreed to sign with the Green Bay Packers returning to the NFL team that drafted him in 2007, according to ESPN.
After a short-lived stint with the Oakland Raiders in 2014 and a failed attempt to make the New York Giants roster this offseason, Jones will be rejoining the team where he has played in his first six seasons in the league, from 2007 to 2013.
"I'm only one year removed," Jones told ESPN. "It seems like 10 years, but time will wait. Get with Aaron. I'm sure they probably have some new stuff. We'll see what happens, but let's make it happen first."
Jones left Green Bay in 2014 and signed a three-year deal worth $10 million with the Raiders, but was waived after one season. He signed as a practice/offseason player for the Jets last July but did not make the 53-man roster of the New York squad.
Jones, who was a third round pick in the 2007 draft or the 78th overall selection, was a member of the Packers' champion team that won the Super Bowl XLV against the Pittsburgh Steelers in 2011.
The Packers needed to beef up their receiving crops after star WR Jordy Nelson was diagnosed with a season-ending right knee injury late in August.
In his only season with the Raiders, the Jones had 666 receiving yards on 73 catches with six touchdowns. In his final year with the Packers in 2013, he had 817 receiving yards on 59 catches with three touchdowns in 14 regular season games and 20 receiving yards on 2 catches in 1 postseason game.
© Copyright IBTimes 2023. All rights reserved.