Green Bay Packers News: Jordy Nelson, Clay Matthews Injury Update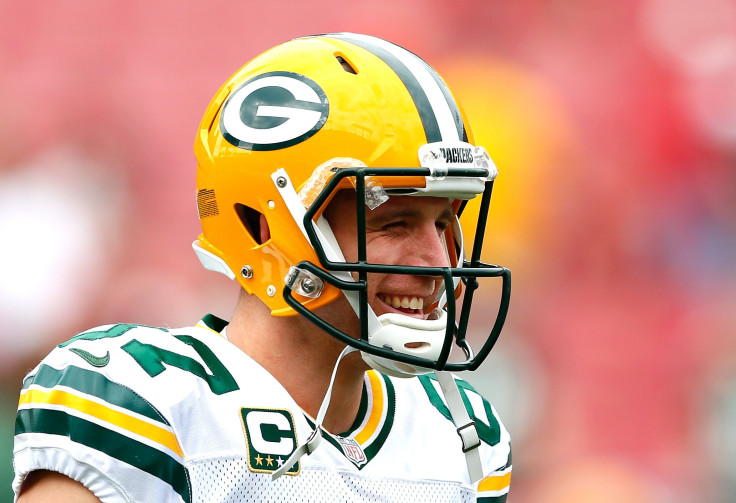 With the start of the 2015 NFL season just a little more than two weeks away, the Green Bay Packers have likely lost their best playmaker for the rest of the year. Wide receiver Jordy Nelson injured his knee on Sunday afternoon, reportedly suffering a torn anterior cruciate ligament (ACL).
The Packers are waiting on MRI results that could confirm Nelson's injury. On Monday afternoon, ESPN's Adam Schefter said the MRI was completed but results were not yet known. Head coach Mike McCarthy had said on Sunday that he was "hoping for good news."
Nelson went down on Green Bay's opening drive of their Week 2 preseason game against the Pittsburgh Steelers. The veteran receiver suffered a non-contact injury after making a catch at the Steelers' 19-yard line while turning towards the end zone.
Nelson, 30, is coming off his best professional season. He caught 98 passes for 1,519 yards and 13 touchdowns, ranking in the top seven among NFL receivers in all three categories. Nelson signed a four-year contract extension worth $39 million last summer.
Quarterback Aaron Rodgers will likely be without his favorite target for the entire season after throwing 149 pass attempts Nelson's way in 2014. Only Demaryius Thomas, Antonio Brown and Julio Jones were targeted more last year.
"It's difficult to lose a guy like that in a meaningless game," Rodgers said, bemoaning the fact there are four preseason games on the schedule .
Losing Nelson is only part of Green Bay's offensive injury woes. Starting left tackle David Bakhtiari didn't play on Sunday because of a knee injury, sitting out a second consecutive exhibition contest. His replacement, Don Barclay, struggled against Pittsburgh as he comes back from his ACL tear that he suffered a year ago.
Bakhtiari remains confident that he'll be back in the lineup for Week 1 of the regular season. He's started in all 35 of the Packers' games since he was drafted in 2013.
On defense, Clay Matthews continues to battle injuries, which have kept him off the field all preseason. First it was a knee injury, and now his elbow has him sidelined.
But despite not getting any in-game reps, Green Bay doesn't seem too concerned about getting the linebacker ready for the regular season.
"I feel good about where Clay is," defensive coordinator Dom Capers said. "I really do. I think back and how he played the second half of the season, he's been able to sit down and go through step-by-step and understands the progression of things so much better.
"With a guy like Clay, who's bright (and has) good football instincts, I like where he is in terms of being able to do what I ask him to do."
Green Bay entered the preseason as Super Bowl favorites. Even with the injury to Nelson, they still have the best odds to win the Vince Lombardi Trophy in 2016.
© Copyright IBTimes 2023. All rights reserved.