Jane Fonda Urges Vienna Opera To Cut Ties With Fossil Fuel Firms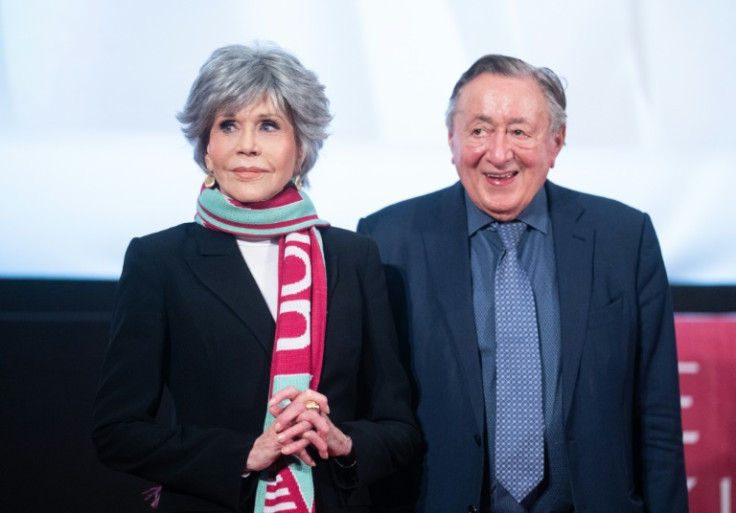 US actress and activist Jane Fonda on Wednesday called on the Vienna Opera to end its partnerships with fossil fuel companies trying to "make themselves socially acceptable" by sponsoring cultural institutions while "killing the planet".
Fonda arrived in Vienna on a commercial flight at the invitation of Austrian building tycoon Richard Lugner, who since 1992 has been bringing VIPs to the world-famous Vienna Opera Ball.
"These fossil fuel companies are criminal, they are killing people, killing the planet," she told journalists.
"What they try to do to make themselves socially acceptable is give money to museums and operas."
"We must not let that happen," the Oscar winner said, adding that she was sorry to learn that the Austrian energy firm OMV was a sponsor of the opera.
Oil and gas group OMV, a partner of Russia's gas giant Gazprom, extended an invitation to Fonda "to discuss the further development of OMV," the firm's spokesperson Andreas Rinofner tweeted.
With regard to flying, OMV would be keen to talk to Fonda "about how she can use Sustainable Aviation Fuel to make her air travel more sustainable in the future," he added.
The Vienna State Opera did not immediately return a request for comment by AFP.
People need to "listen to the young" and the climate activists who glue themselves to streets, Fonda said, because they were "making an effort to keep our mind focused on this crisis that could mean the end of civilisation".
Fonda still plans to attend the Vienna Opera Ball on Thursday, saying that Lugner had offered "a lot of money" along with his invitation.
But dancing is probably not on the agenda.
"I have a fake shoulder, two fake hips, two fake knees, I am old and I may fall apart," she quipped.
The amount Lugner pays his guest of honour is a closely guarded secret. Former guests of the building tycoon include celebrities like Sophia Loren, Pamela Anderson, Paris Hilton and Kim Kardashian.
Known for her anti-war activism during the US-Vietnam war, Fonda is also an outspoken advocate for climate activism.
In January, the UK's Royal Opera House announced that it had ended its 33-year sponsorship deal with energy giant BP.
© Copyright AFP 2023. All rights reserved.