As January 2015 New-Auto Sales See Double-Digit Growth, Where Are The Cars For The Middle Class?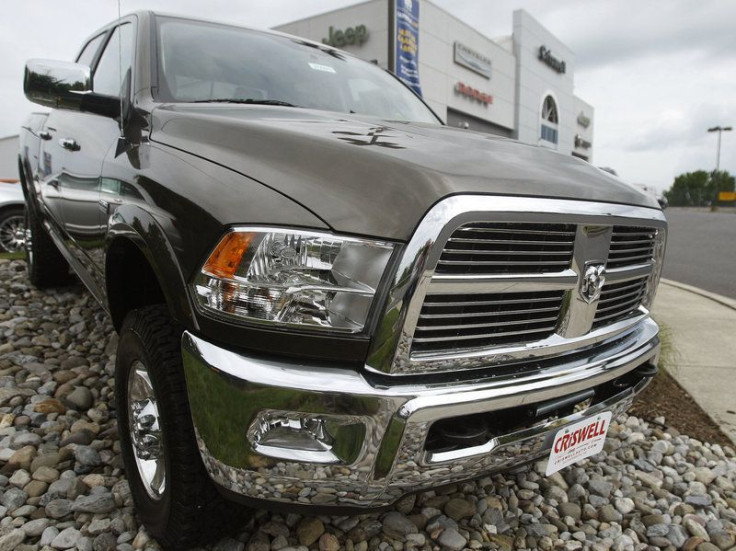 Automakers said Tuesday that U.S. new-vehicle sales in January increased 14 percent from a year ago to 1.15 million units, edging past initial estimates, but a new analysis of average transaction prices suggests the market is increasingly diverging into two categories: the budget-car shopper and the wealthy splurger.
"The combination of several positive economic trends, including lower fuel prices, high household wealth, the improving labor market and higher consumer confidence, among others, is driving the entire industry forward," Tom Libby, industry analyst for IHS Automotive, said in an email.
The seasonally adjusted annualized rate, or SAAR, came in last month at 16.7 million. The SAAR measures a 12-month running average and is considered a key metric in gauging the monthly health of the industry. Some estimates project 2015 total new-car sales to reach 17 million, which if realized would be the highest annual rate in over a decade.
While Americans are paying the highest ever average price for a new vehicle, $32,386, a recent analysis from Jessica Caldwell, senior analyst at the online car shopping site Edmunds.com, shows an increasing divergence in the market.
"The most popular vehicle segments are now clustered at opposite ends of the price spectrum," Caldwell said in an email. She concluded in a report called "The Myth of the Average Priced Vehicle" that the average new-car price reflects "disproportionate spending at the higher and lower end, leaving very few consumers paying the so-called 'average price.' "

Caldwell finds that most cars are priced either below $27,000 (the cost of the typical subcompact car to compact SUV) or above $38,000, which is about where the price of entry-level luxury cars begins. In other words, like the American middle class itself, "average"-priced cars are being squeezed out of the market as two categories of shoppers emerge: budget-conscious low earners seeking the most affordable, basic new car they can find, and wealthy splurgers who embrace new price-increasing technologies and fancier wheels.
Automakers rely on smaller mass-market sedans to boost sales, but they make less money on each one. The big margins are made in luxury cars, large SUVs and decked-out pickup trucks, whose buyers are more likely to pile on options and pay more for the newer technologies, even if some features offer little real benefits.
January sales figures seem to reflect this divergence. GM reported strong sales in its line of higher-priced full-size SUVs while Acura (Honda's luxury division) sales jumped 11 percent. Meanwhile Toyota and Ford reported bug jumps in their smaller, lower-priced sedans and compacts.
Some automakers reported their best January in years, indicating that the U.S. industry rebound remains robust, albeit supported by the U.S. Fed's low interest rate policy that has kept borrowing costs down and has encouraged car-dependent consumers to take on more auto-loan debt.
The following are the January 2015 sales performances from the world's "Big 8" automakers in descending order of sales volume:
General Motors Company -- 202,786, Up 18%
General Motors delivered 202,786 vehicles in the U.S. last month, up 18 percent compared with last year and the best January since 2008.
"Consumer and commercial demand for trucks and crossovers is really driving our business, and our move into the small crossover segment with the Chevrolet Trax and Buick Encore, and midsize pickups with the Chevrolet Colorado and GMC Canyon, was well-timed," Kurt McNeil, GM head of U.S. sales, said in announcing the figures.
Big-vehicle sales carried the momentum for GM, with GMC deliveries up 29 percent thanks largely to Yukon SUV purchases. Tahoe and Traverse sales were up nearly 90 percent while the Silverado pickup truck was up by nearly a fourth compared with last January. The Silverado makes up more than a fourth of all Chevrolet sales and 18 percent of all GM sales.
Escalade SUVs continue to carry the Cadillac luxury brand, with sales more than doubling compared with last year to nearly 2,800 units. Automakers earn higher profits from the sale of luxury cars, SUVs and trucks.
Ford Motor Company -- 178,351, Up 15%
Ford said Tuesday it sold more F-150 pickup trucks in January than it had since the start of 2004, as deliveries of the all-new aluminum-bodied truck helped push F-Series truck sales up 17 percent to 54,370 units. The truck is the best-selling vehicle in the U.S. and it represents nearly a third of all Ford brand sales in the nation.
Total Ford sales, including Lincoln, increased 15 percent to 178,351 units.
The new truck was a bit of a gamble for Ford, which bet that buyers would gravitate to the lighter pickup despite higher body-repair costs. So far, the bet seems that have paid off.
"Momentum is especially strong for our F-Series pickup, with the all-new F-150 the hottest product on our dealer lots in January," Erich Merkle, Ford head of U.S. sales, said in announcing the sales numbers.
The Ford Focus compact lifted Ford car sales, with sales leaping 54 percent to 18,478. Focus made up 34 percent of all Ford car (excluding trucks and SUVs) sales.
For Ford trucks, Explorer full-size SUV sales increased 28 percent to 14,995 and Escape compact crossover deliveries were up 3 percent to 20,054. Together the two vehicles make up more than half of Ford SUV sales.
Lincoln luxury brand deliveries were lifted 11 percent by demand for Navigator SUV and MKS sedan sales. All other Lincoln models saw sales declines in January.
Toyota Motor Sales USA -- 169,194, Up 16%
The U.S. subsidiary of the world's largest automaker said sales jumped on double-digit demand for its key sedans and nonluxury crossovers.
Corolla car sales jumped 20 percent to 27,357 while Camry deliveries increased 15 percent to 26,763. Together the two models make up 32 percent of all Toyota U.S. sales, including Lexus.
RAV4 crossover deliveries increased 17 percent to 19,824 units while 4Runner midsize crossover sales jumped 75.5 percent to 6,945 after the vehicle received a face-lift and an off-road package early last year.
"Lexus also set a January record," Bill Fay, Toyota's U.S. general manager, said in a conference call on Tuesday. "Its third consecutive new monthly mark."
Lexus sales leaped 31 percent to 23,131 as buyers gravitated toward the IS luxury car (up 11 percent to 3,375) and RX luxury crossover SUV (up 17 percent to 6,569).
FCA US (Formerly Chrysler Group) -- 145,007, Up 14%
FCA US, the maker of Chryslers, Dodges and Jeeps, said it delivered 145,007 vehicles in the U.S. last month, 14 percent more than the start of last year. The company said it was the best January since 2007. FCA says it's bullish on growing sales this year. In 2014, the company reported a 16 percent sales increase and the best year since 2006.
"In spite of some tough 2015 comparisons, we remain confident in our ability to post year-over-year sales increases on the back of strong retail demand for our products," Reid Bigland, FCA's head of U.S. sales, said in a prepared statement.
Ram pickup truck sales jumped 14 percent in January. The company's best-selling vehicle in the U.S. makes up about one in five of FCA sales in the U.S.
Jeep brand sales were up 23 percent on strong demand for the Jeep Cherokee and Wrangler. The new Chrysler 200 sedan lifted Chrysler brand sales 11 percent.
The company sold 97 Alfa Romeo 4C rear wheel sports cars in the first month of sales in the return of the Alfa Romeo brand to the U.S. market.
Nissan North America -- 104,107, Up 15%
The U.S. subsidiary of Japan's third-largest carmaker said sales jumped 15 percent compared with the previous January, to 104,107 units, with the company's best-selling Altima sedan and the Nissan Rogue crossover setting records for the month.
Sentra sedans sales leaped 58 percent to 14,395, while deliveries of the Pathfinder crossover increased 16 percent, to 6,138.
Nissan's luxury Infiniti division rose 7 percent to 9,658 units last month, with the strongest demand coming for the QX80 full-size SUV and QX60 midsize crossover.
American Honda -- 102,184, Up 11.5%
Honda's U.S. operations reported a record for January sales with an 11.5 percent increase from January 2014, to 102,184 vehicles. Honda's entry-level crossovers helped boost deliveries last month.
"[The year] began on a strong note for the Honda division with record monthly sales for the brand, its light trucks and three key models, CR-V, Fit and Pilot," the company said in a statement.
CR-V compact crossover sales increased 27 percent to 23,211 units while Pilot midsize compact sales nearly doubled to more than 12,000.
Honda's luxury Acura division outpaced its rival Infiniti with an 11 percent increase, led by the new Acura TLX midsize luxury sedan and the RDX compact luxury crossover.
Hyundai/Kia -- 82,804, Up 2%
The South Korean sibling automakers announced combined U.S. sales growth of 2 percent, to 82,804 vehicles.
Hyundai Motors America said its sales increased 1 percent to 44,505, with the most significant increase for the Sonata sedan, which jumped 26 percent to 12,363.
Hyundai Genesis luxury rear wheel sedan sales leaped 76 percent to 2,573. The car is Hyundai's first foray into the luxury car market (since 2008) and was redesigned last year.
Kia's U.S. subsidiary reported a 3.5 percent increase in sales to 38,299 on notable jumps for the Forte compact sedan (up 36 percent to 6,422) and Sportage compact crossover (up 18 percent to 3,054). Together the two models made up a fourth of all Kia sales in the U.S. last month.
Hyundai Motor Company is a majority stakeholder in Kia Motors Corp., and the two companies share many operations so they're often treated as one automaker.
Volkswagen of America – 23,504, Flat
Volkswagen is the world's second-largest automaker, but in the U.S. it barely registered as a major player in the market, largely due in recent years to a lack of fresh product, weak performance in SUVs and no pickup truck in a country enamored with them.
The German automaker's sales were flat in January compared with the same month last year, to 23,504 units. New Golf and GTI models have helped boost sales where Volkswagen is strongest in the U.S.: small hatchbacks.
"The Golf family continues to expand in 2015 with the addition of the much anticipated Golf R, which goes on sale later this month," the company said when it announced sales numbers. The Passat sedan, which is manufactured in Chattanooga, Tennessee, saw a slight 1 percent increase to 6,305. U.S. sales of the company's other vehicles all declined.
© Copyright IBTimes 2023. All rights reserved.