January US Jobs Report: Another Disappointment, As Economy Creates Just 113,000 Jobs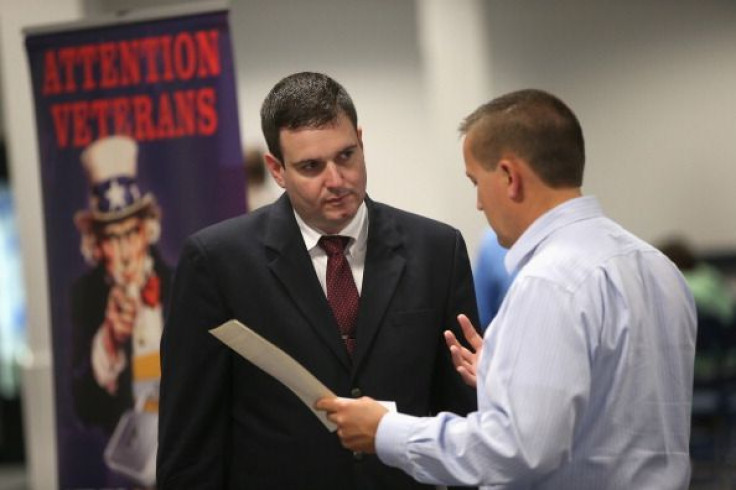 Five years into the recovery after the financial crisis, the world's most diverse and technologically advanced economy still is not creating the amount of jobs that U.S. policymakers seek.
The U.S. economy added only 113,000 jobs in January -- a subpar job-growth rate that may prompt the U.S. Federal Reserve to re-evaluate its stimulus reduction timetable. Meanwhile, the unemployment rate dipped to 6.6 percent from 6.7 percent.
Economists surveyed by Bloomberg News had expected, on average, the economy to create 181,000 jobs in January.
As noted, the second straight month of weak hiring -- marked by declines in retail, utilities, government, education and health employment -- could be a problem for the Federal Reserve, which is tapering its monthly bond-purchasing stimulus program.
Meanwhile, the December payroll increase was revised upward by only 1,000, to 75,000.
The data also comes on the heels of a report on Monday showing a surprise drop in factory activity to an eight-month low in January and could rattle investors, already nervous about slowing global growth, Reuters reported.
However, there was a silver lining in the report. The unemployment rate dropped a tenth of a percentage point to 6.6 percent last month, the lowest since October 2008.
The household survey from which the jobless rate is derived showed gains in employment. In addition, more people came into the labor force, an encouraging sign for the labor market, Reuters reported.
The participation rate, or the proportion of working-age Americans who have a job or are looking for one, increased to 63 percent from 62.8 percent in December, when it fell back to the low of more than 35 years that was hit in October.
--
(Note: Reporting from Reuters was included in this story.)
FOLLOW MORE IBT NEWS ON THE BELOW CHANNELS